February 4, 2016
Starry, Starry Night… Beth Moon and her magic trees
Beth Moon's "Diamond Nights" picture-series about majestic African trees in Val Badia/Gadertal.
For sixteen years, American photographer Beth Moon traveled to Namibia, Botswana and South Africa to search and picture giant baobab and quiver trees with her camera. After a period of experimentations, Beth Moon began to photograph the trees at nighttime under the starry Africa sky – with an extraordinary result. The series of photographs, titled "Diamond Nights", can currently be seen at Zott Art Space Dolomites in San Cassiano/St. Kassian in Val Badia, together with the works of the sculptor Lois Anvidalfarei. In the following interview, I had the rare chance to ask Beth about this unique project, the artist's inspiration source and her impression of South Tyrol.
Beth, why did you choose a project like "Diamond nights"? What does fascinate you about this topic?
My work photographing trees started in 1999 as I began to chronicle the lives of some of the oldest trees from different parts of the world. I usually photographed early morning or at dusk, and never thought about the hours after dusk. But when I learned of two interesting studies that correlated tree growth with astral activity, and it forever changed the way I looked at trees. I continued with this body of work, but instead used the hours of darkness to photograph under the light of the stars.         
You choose the trees due to their size and history; how did you find them?
I do a lot of research. Often travelers tell me about trees they've seen, and many people send me pictures. There are also tree registers in some countries that chronicle the size and location of champion trees.
Why did you give the pictures names from star constellations?
It didn't feel right to name the images after the trees so I thought the names of the constellations might speak more about the light the trees are under and their symbiotic relationship. 
Most of your work turns around nature and animals. Would you describe yourself as an activist?
To make change happen on a global level, everyone needs to play their part. It all starts with awareness; a dialogue begins. That is the part of the artist. Channeling great passion into art can only help incite the politician and the law maker into taking action.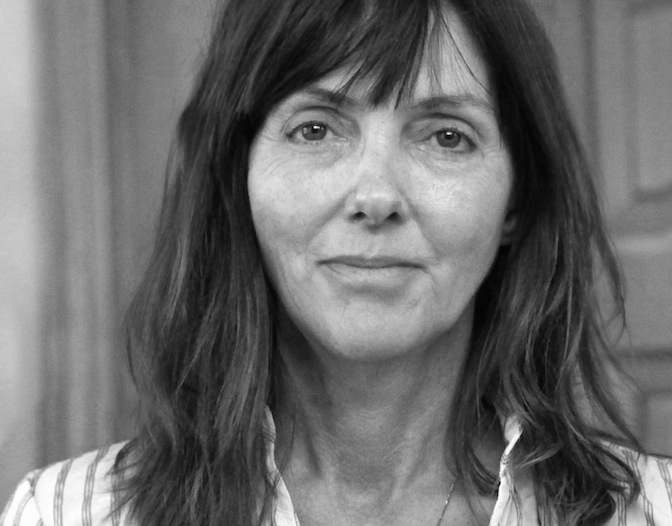 Why did you want to become a photographer?
I thought photography would be the best way to chronicle the lives of these trees, so that was the medium I chose when I started this project, now 16 years ago. 
Is there a connection between this old trees and human live?
I find many species of trees so inspiring because like humans they have many obstacles in which to deal with. They are resilient in many ways, able to adapt to brutal growing conditions. 
Where do you get your inspiration from? What does inspire you? 
I get my inspiration from many forms of art: painting and drawing, certainly music and poetry. In the case of the "Diamond Nights" work, the scientific studies inspired me!
What are you searching for in your artistic work? Which themes do interest you? 
I guess in very general terms, our relationship to the natural world has been an ongoing theme over the years. My work pushes me to observe and experience the beauty I see around me, whether it be in trees, animals or birds. 
Did you enjoy your stay in South Tyrol? What was your impression of our region?
I have pretty much traveled the length and breadth of Italy on numerous trips over the years. It is certainly one of my favourite countries. In fact, I was just in the Southern tip of Puglia photographing very old olive trees a few months ago. It was so beautiful. But this was my first time this far North. So much wild beauty here, and those mountains! Quite staggering. I wished I could have stayed longer.
You developed a very interesting technique to photograph the trees. Can you tell us a little about it? 
If you mean the way I print the trees, I use a 19th century printing process by hand coating platinum and palladium metals onto 100% cotton watercolor paper. The metals actually sink into the paper, making it the most archival printing methods. You can hang a platinum print under full sunlight with no danger of fading, ever!      
Your biggest dream, both personally and professionally, for the future is…
…to stay open and experience life to its fullest!
Title: "Starry, Starry Night" from the song "Vincent" by Don McLean / Photo 1: Beth Moon "Lacerta" /  Photo 2: Beth Moon