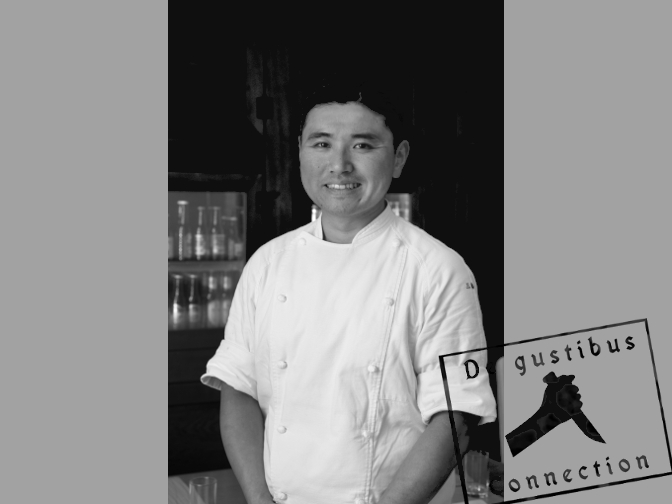 August 14, 2015
De gustibus Connection #15: Manabu Miwa, Miwatei, Tokyo
De gustibus Connection it's a telescope in your oven, a micro-spy in your fridge, a periscope checking out the Mayonnaise, landing on Soufflè, a somersault on the icing sugar, a nap in a vol au vent, a swim in your Martini. Are you a Canederli lover? A Spätzle-addicted? In Tokyo you'll never get lost. Just ask for Chef Manabu Miwa!
Mauro Sp: Wow! A tyrolean restaurant in Tokyo!
Manabu Miwa: We should say "south tyrolean" restaurant in Tokyo, we opened since 2007.  We DO say we are the only one sudtirolese ristorante in Japan.
MSp: Where does your passion for Tyrol come from?
Mi: When i had started to work in the restaurant Pichler in Rio di Pusteria, I just fell in love with the paese (la collina e la montagna)  and how the Chef Hansi Baumgartner and other people cook with love and passion.
MSp: How to get indispensable ingredients like Speck, Würstel and tipical cheeses in Japan?
Mi: Here at Miwatei, we make Wurstels and Ham and even Speck, however il formaggio, we import them from Degust in Italy.  This DEGUST is owned by the very same person as the chef Hansi Baumgartner in the ristorante Pichler where I  used to worked at. So the reason we import the cheese is that we believe his cheese is the best in Europe and we can do the pubblicità di DEGUST and Sudtirol. (We used to buy Speck from the importer Moser but we never bought würstel.)
MSp: Do Japanese like tyrolean savory dishes?

Mi: Yes people in Japan does like our dishes.  At first we opened the restaurant here, of course they do not know about southtyrolean dishes, so what we do is to explain where it is, how they eat and why Südtirol is so special.  It took long time but they began to understand what we are doing here.  Then people who like our food repeat coming back to eat again. We think that the food from Tirol are somewhat different but  the taste and texture are similar to japanese, so that people feel familiar to what we make.
MSp: What is your favourite tyrolean dish to eat and to cook?

Mi: The Canederli, Gulasch, Spatzle, Gröstl.

MSp: What's about the customers of Miwatei? 

Mi: The Gulasch and Gröstl, Spatzle.
MSp: What are the differences between japanese and tyrolean cooking philosophy?
Mi: Basically there is no difference between ours and sud tirolese about cooking philosophy.  Because the traditional food in the place comes from the land herself, so the cooking philosophy too does not differ with other places.
MSp: Can you suggest us a mixed tyrolean-japanese menù?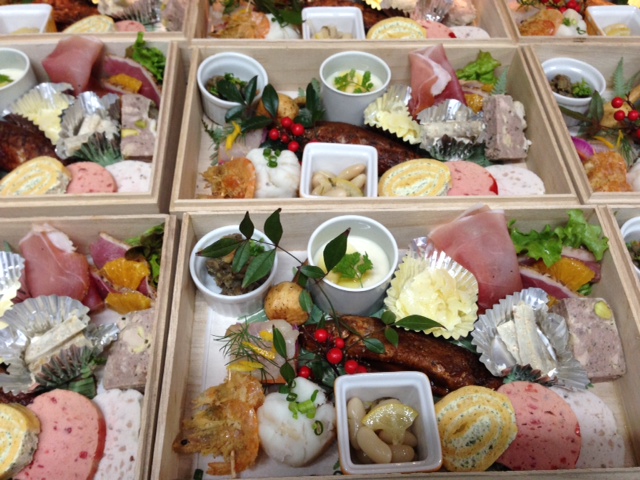 Mi: On the 1st of January, traditionally we eat Oseci, vedi il foto. Usually traditional Japanese Oseci includes lucky foods, like shrimp, meaning long live, white and red fish pesto means lucky color to us, beans means tanti soldi, and so on.  The each food itself has good meaning, and we eat them on the day of new year.  We do thing that it is nice to have Tyrolean Oseci, so we made like this in foto.  You see  the red and white canederli, the white fagioli, lenticchie e shrimps.