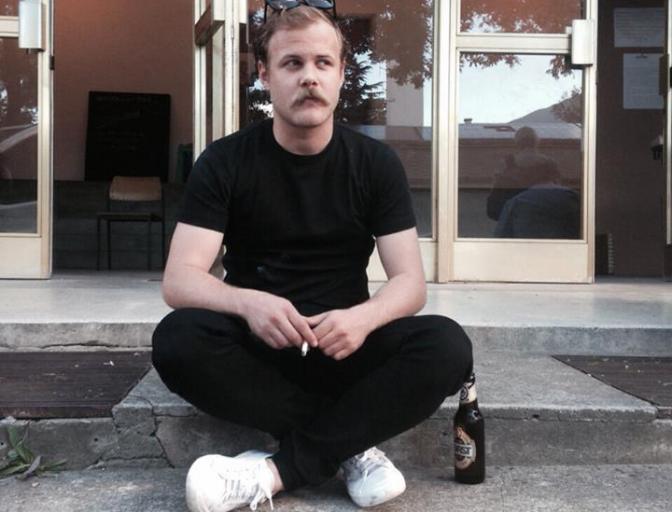 June 29, 2015
pop up people: Thomas A. Eschgfäller
Wer bist du? 
Mein Name ist Thomas A. Eschgfäller, ich komme aus Kastelruth, habe in London Film studiert und bin Filmemacher.
Wieso bist du zu franz pop up gekommen? 
Ich bin heute zum franz pop up gekommen, weil ich franzmagazine kenne und die Gelegenheit nutzen wollte, mein Filmschaffen auch in Südtirol bekannt zu machen. Außerdem finde ich die Mission von franz pop up gut: Ich denke, dass es wichtig ist, Kultur und Kunst voranzutreiben, vor allem unter den jungen Menschen. Es gefällt mir, dass franzmagazine überall auftaucht und junge Menschen involviert. 
Was hast du uns mitgebracht? 
Ich habe meinen Film mitgebracht – er heißt "The mirrors of the sun" – "Die Spiegel der Sonne"; es ist ein philosophisches Kindermärchen für Erwachsene, in dem es darum geht, dass zwei Kinder die Sonne suchen und dabei hoffen, ihre Mutter zu finden. Das Ende lasse ich jetzt mal offen. – HIER findet ihr den Link für die exklusive Online-Premiere. 
Der Film ist in London entstanden und wurde in London als Abschlussfilm gedreht. Ich habe dabei das Drehbuch geschrieben und Regie geführt. Die Premiere des Films war bei den Filmfestspielen in Cannes, dann wurde er noch beim BFI gezeigt und sogar hier in Brixen beim Astra La Vista am 1. Mai.
Was willst du den LeserInnen noch mitteilen? 
metal up! Und immer brav Kunst anschauen und franzmagazine lesen. 
*pop up people sind interessante Menschen, die franz unterwegs mit dem pop up studio trifft – hier mehr darüber