March 11, 2015
High Five franz #07: we proudly welcome all Intruders
For the English version and your personal translator please click here! Copy and paste and voilà! 
INTRUDER [in·trud'er] n: Person, die sich aus beruflichen, lieblich privaten oder anderen Gründen in Südtirol aufhält, aber nicht hier geboren und aufgewachsen ist und das große Bedürfnis verspürt, Freundschaften zu knüpfen und Netzwerke zu spinnen. Auch zur Bezeichnung einer Person, die hier geboren und aufgewachsen ist, aber ihren Horizont erweitern und neue Menschen kennen lernen will. Ein_e INTRUDER ist neugierig, offen, kontaktfreudig, spricht mehrere Sprachen, hat Lust darauf, Neues und Interessantes zu entdecken und kennen zu lernen und eigene Erfahrungen zu teilen und zu erzählen.
Neu. Unbekannt. Zugewandert. Außerirdisch. Eindringlinge. – Intruders! Wo seid ihr? Wir wollen euch kennen lernen! Mit euch quatschen und euch auch sehr gerne von uns und unserer Welt erzählen. – Haben wir uns vor zwei Jahren im Frühjahr 2013 gedacht und das online sowie offline Networking-Projekt INTRUDERS zum Leben erweckt.  
Die neue franz-Initiative hat das Ziel, ein soziales Netzwerk von Menschen zu schaffen, die nicht in Südtirol aufgewachsen sind, aber aus beruflichen, privaten oder anderen Gründen her gezogen sind und hier leben. Sowie auch Menschen, die hier geboren sind und eben gerne mal neue Leute kennen lernen möchten, diese Chance zu geben. Denn wir sind der Meinung: neue Bekanntschaften schließen und Netzwerke spinnen kann nie und nimmer schaden!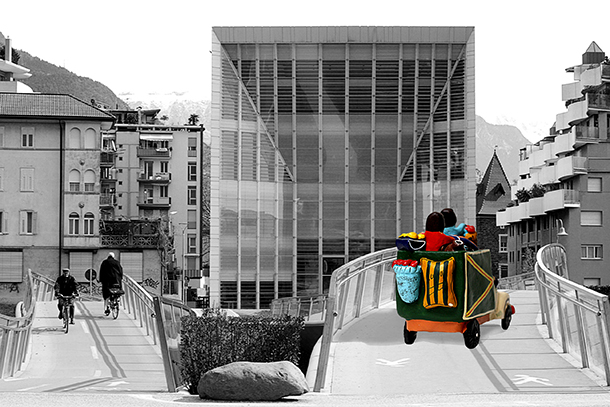 Online gibt's auf Facebook die franzINTRUDERS-Gruppe: www.facebook.com/groups/franz.intruders und auf franzmagazine eine eigene Rubrik mit Geschichten von + über Intruders und den Dingen, die wir mit ihnen veranstalten…  beispielsweise die Intruders-Launch-Party, ein Cultural Speed Dating oder Intruders meets Insiders-Outsiders in der Museion Passage…
Offline veranstalten wir immer wieder Aperitivi oder andere Initiativen. Um connected zu bleiben, am besten unsere Newsletter abonnieren oder der Facebook-Gruppe beitreten. Augen auf!