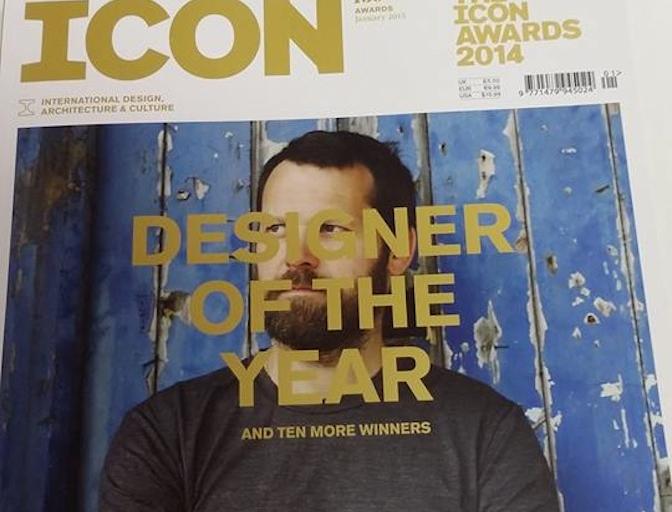 December 11, 2014
Martino Gamper, Designer of the year, ICON Awards 2014
Die Nachricht erreicht uns frisch und nasskalt, wie London eben ist: Martino Gamper ist Icon Awards Designer of the year 2014. Wir gratulieren zur Auszeichnung!
Was zeichnet den Designer mit Wurzeln in Meran und Lebensmittelpunkt in London aus? Er liebt Ecken und interpretiert sie neu. Gefundenen, schon der Zerstörung geweihten Möbeln und Objekten haucht er neues Leben ein. Stühle nimmt er auseinander und fügt sie erneut zusammen. Seine Arbeiten tragen vertraute Zeichen der Vergangenheit und erzählen Geschichten von Materialien, Techniken, Menschen und Orten.
Auf die Frage "Künstler, Designer oder Tischler?" meinte Martino Gamper einmal zu mir: "Designer, der sich künstlerischer Methodik behilft und das Ganze mit Tischlerhandwerk übersetzt." Und: "Ohne Material gibt es kein Objekt. Seit man auf virtuelle Weise etwas entwerfen kann, ist sehr viel an Materialität verloren gegangen. Material erzählt Geschichten."
Nach seiner Tischlerlehre in Südtirol hat Martino Gamper in Wien an der Universität für Angewandte Kunst und an der Akademie der Bildenden Künste Bildhauerei und Produktdesign studiert. Ab 1996 arbeitete er für zwei Jahre freiberuflich in renommierten Designstudios in Mailand. 1998 ging er nach London und studierte am Royal College of Art. Seine Arbeiten waren unter anderem im Victoria and Albert Museum, Design Museum und Sotheby's in London, in der Nilufar Gallery in Mailand, im Kulturhuset in Stockholm, im MAK in Wien.
Seine neuesten Designobjekte  hat er zuletzt in der Serpentine Galleries gezeigt – dieselbe Ausstellung "design is a state of mind" ist nun bis 22.2.2015 in der Pinacoteca Giovanni e Marella Agnelli in Turin zu sehen und kommt von 6. Juni bis 6. September 2015 ins Museion nach Bozen. 
Bis 23.12.2014 gibt's seine Produkte gibt's übrigens im Laden 56, temporary design space + café, in Meran. 
Martino Gamper, Designer of the year, ICON Awards 2014 – Foto by GAP Glurns Art Point