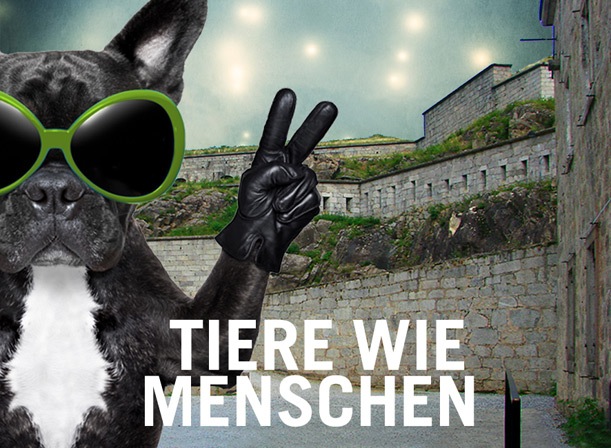 September 29, 2014
SATURDAY 04.10.14
Watsy @ Weekender, Tiere wie Menschen @Franzensfeste, Toblacher Gasprache
H 9.00 | KULTURZENTRUM GRAND HOTEL | TOBLACH 
Vom Handeln zum Wissen –  Lernen für das solare Zeitalter: Die 25. TOBLACHER GESPRÄCHE (3. bis 5.10.2014) gehen einer der zentralen Fragen für alle jene nach, die mit der ökologischen Konversion von  Wirtschaft und Gesellschaft befasst sind:  "Was gilt es für das solare Zeitalter zu lernen?" Wobei vielleicht das  "was" weniger wichtig ist als das  "wie". Hier das Programm. 
H 20.00 | WEEKENDER | INNSBRUCK
WATSKY  is a rapper, writer and performer from San Francisco now living in Los Angeles. In 2013, he released his second studio album Cardboard Castles under the Welk Music Group/Steel Wool/Universal label. Fed largely by positive word of mouth, the album charted on Billboard and shot to #1 on the iTunes hip-hop chart and #9 across all genres. It was later then supported by an international headlining tour, selling out venues in New York, Boston, San Francisco, Chicago, London, Berlin, Copenhagen and more.  
more
H 20.00 | FESTUNG FRANZENSFESTE
TIERE WIE MENSCHEN: Das Boot ist fast voll und Gott, der sein Projekt "Welt" nun endgültig als gescheitert betrachtet, ist schon in Begriff, die Sintflut Nr. 2 zu starten. Auch für die Gattung Mensch sind nur zwei Tickets auf der Arche vorgesehen. Welchem Paar gelingt es, diese zu ergattern? Ein Wissenschaftlerteam bietet den ultimativen Crashkurs in Sachen Zoologie. Den Siegern der Abschlussprüfung winkt die Reise in die neue Welt… Ein choreografisches Theaterprojekt von FABRIK AZZURRO im Rahmen der Ausstellung ARCHE auf der Festung Franzensfeste. Mit Peter Schorn, Nora Pider, Tania Ottavi, Santija Bieza, Jordi Beltramo, Veronica Rungger.
more 
H 21.00 | THE EARLY BIRD | INNSTR. 55 | INNSBRUCK
JULAKIM präsentiert ihre Platte #ITUFI – to the tropics and back#, eine abstrakte Erzählung ihrer improvisierten Tournee durch Südamerika mit Vögeln, emotionaler Stimme und Akustikgitarre. julakim ist eine Liedermacherin aus Darmstadt, aufgewachsen zwischen audiovisuellen Räumen – nun findet sie sich im interessanten Volumen wieder. Einer ihrer Lieblingssprüche "Don't space your moves, but move your space" ist nur eine Art, wie sie die Menschen einlädt, ihre jeweilige Natürlichkeit und Authentizität kennenzulernen und zu lieben. 
H 21.00 | WEEKENDER | INNSBRUCK 
Der Weekender-Konzertkalender ist voller und abwechslungsreicher denn je: heute on stage US-Rapper WATSKY.
more  nächsten Wochen einiges los auf unserer Bühne. Alle Konzerte findet Ihr weiter unten in der Rubrik "Momentan im Vorverkauf".