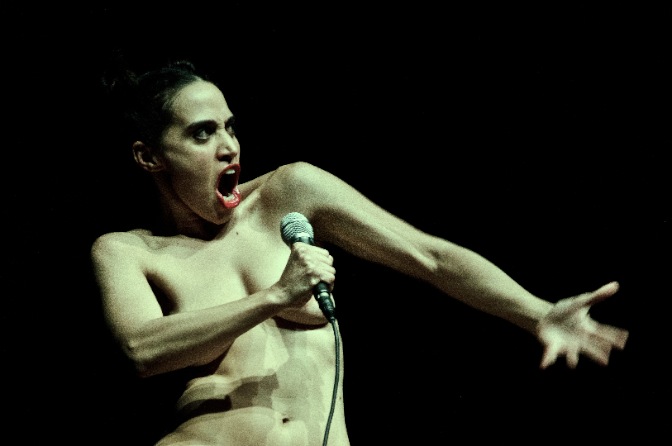 June 30, 2014
SATURDAY 5.7.2014
Eugenie al Pippo, Konzert + Lesung mit Hubert Weinheimer, continuano Oltrasuoni e Summer Session in Trentino, La Merda a Pergine Spettacolo Aperto, Nik Lee + The Marcos @ Sketch, Südtirol Jazzfestival Alto Adige
Insgesamt knapp 60 Konzerte bilden heuer das Musikprogramm des SÜDTIROL JAZZFESTIVAL ALTO ADIGE – das Programm von heute findet ihr hier.
H 18.30 | PIPPO STAGE | BOLZANO
Concerto della band altoatesina EUGENIE 2.0. Aperitivo con Dj set. Special guest i Misero Spettacolo da Bologna.
H 19.00 | PIAZZALE DEGASPERI | ROVERETO
C'era una volta un festival che nel 2001 iniziò proprio al piazzale De Gasperi, SUMMER SESSION, un festival unico nel suo genere in Trentino e raro nel panorama italiano. Un evento dal sapore internazionale, concepito per stupire e incuriosire il pubblico più diverso, con artisti e performance più rivolte al futuro della scena musicale che al gusto presente, una ricerca di innovazione e di evoluzione della musica e nelle sua fattispecie più elettronica, a volte dance, a volte meno. Una nuova edizione che riporta il festival nella sua sede naturale, dopo una pregevole esperienza cittadina, e punta su dj e producer per una due giorni nuova per il sound e unica per l'energia e il pubblico che ogni anno la invoca e viene a sentirne la storia.
H 20.00 | DIE BÄCKEREI | INNSBRUCK
HUBERT WEINHEIMER liest aus "Gui Gui oder Die Machbarkeit der Welt". Dazwischen und anschließend: Solo-Konzert "Das trojanische Pferd" 
more
H 21.30 | TEATRO COMUNALE | PERGINE
PERGINE SPETTACOLO APERTO presenta LA MERDA: una tragedia in tre tempi le Cosce, il Cazzo, la Fama e un controtempo l'Italia. Nella sua nudità e intimità pubblica, l'attrice Silvia Gallerano costruisce una maschera fisica/vocale sfidando un testo scandaloso, provocatorio e rabbioso. La scrittura è cantabile, ma il canto non emerge mai, ed è invece preponderante la chiave dell'invettiva, del grido, del corpo che sussulta la sua storia personale in un flusso di pensieri/parole raccontati come suoni. Strazianti. Urla assordanti e contratte. Sopite. Implose. La femmina si offre dal vivo come in un banchetto, pronta a venire sbranata da tutti. Una partitura poetica che nasce così dalla carne e alla carne ritorna, pur dentro a una rigidissima confezione estetica. Applausi obbligatori.
H 21.30 | SKETCH | MERAN
NIK LEE & THE MARCOS: Blues, Rhythm & Blues and Swing interpreted by the Nik Lee & The Marcos Trio in an semiacustic way. A travel through the Mississippi Blues of John Hurt and Robert Johnson and at the elegant Swing by Nat King Cole.
more
H 22.00 | PIETRAMURATA (TN)
Torna OLTRASUONI. Oggi con Giuda (Roma – glam-punk'n'roll), The News Christs (Sydney – 70 garage punk), The Dukes of Hamburg (Germany – Original-Sixties-Beat), King Mastino (La Spezia – Rock\garage).