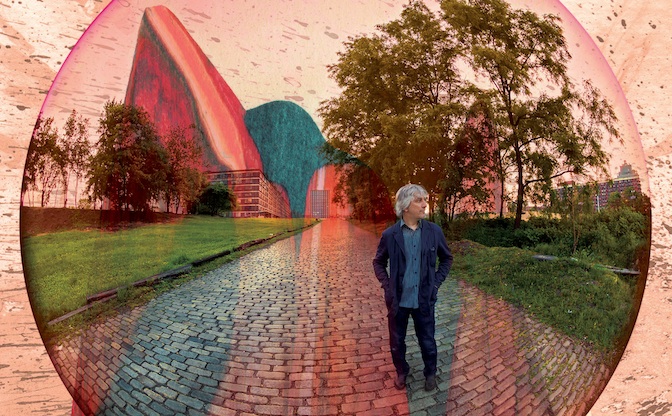 June 3, 2014
Lee Ranaldo a Bolzano, il chitarrista dei Sonic Youth chiude la rassegna Unclevanja in Sudwerk
Il chitarrista culto della scena rock sperimentale newyorkese arriva come ciliegina sulla torta a chiudere la rassegna Unclevanja in Sudwerk prima della pausa estiva. Mercoledì 4 giugno al Sudwerk di Bolzano Lee Ranaldo presenterà il suo ultimo lavoro "Last Night On Earth", accompagnato da una super band con Steve Shelley alla batteria.
A chiudere in bellezza, prima della pausa estiva, la rassegna Unclevanja in Sudwerk, arriva nientemeno che Lee Ranaldo insieme alla sua nuova band, con Steve Shelley alla batteria. Ossia il 50% dei mitici Sonic Youth in un piccolo locale del centro di Bolzano, praticamente in braccio al pubblico. C'è altro da aggiungere?
Compositore, cantautore, produttore discografico e video-artista, Lee Ranaldo è una delle figure di culto del rock alternativo emerse dalla multiforme scena avant-garde newyorkese. Uscito dall'entourage di Glenn Branca (compositore e chitarrista sperimentale, tra le altre cose fondatore della band no wave Theoretical Girls), Ranaldo insieme ai Sonic Youth ha riscritto le regole del genere rock, espandendo le frontiere del suono verso orizzonti semplicemente inauditi e diffondendo quell'approccio noise rock - al confine tra nichilismo punk e ricerca colta contemporanea – che ha seminato proseliti e imitatori in tutto il mondo, dal Giappone all'Italia. Col suo stile chitarristico unico, radicale e innovativo, fondato su accordature impensate, ha fatto scuola, marchiando a fuoco la storia della musica. E non è un caso se la rivista americana Spin nel 2012 ha inserito Lee Ranaldo, in coppia col suo socio Thurston Moore, al primo posto della classifica dei 100 Greatest Guitarists Of All Time.
Nell'ambito del tour europeo che lo ha visto tra i protagonisti di del Primavera Sound di Barcellona, Lee Ranaldo sbarca al Sudwerk di Bolzano mercoledì 4 giugno. Accompagnato dalla sua band The Dust, un ensemble da leccarsi i baffi con Alan Licht (chitarrista anarco-dadaista e compositore di culto), Steve Shelley (batterista dei Sonic Touth) e Tim Lüntzel (bassista di estrazione jazz), Ranaldo presenterà il suo decimo (!) album solista, Last Night On Earth (Matador, 2013). Un lavoro che, confermando la freschezza compositiva del precedente Between the Times and the Tides, riesce a sviluppare il "classico" chitarrismo sperimentale (marchio di fabbrica della "band madre") verso forme e stilemi nuovi e tutt'altro che scontati. Come ad esempio in "Late Descent No.2", con quell'intro di clavicembalo, così folle così inaspettata, e quello sviluppo psichedelico quasi barrettiano. Insomma, arrivato alla soglia dei sessant'anni, Ranaldo ha ancora voglia di divertirsi e di divertire. E noi non aspettiamo altro.