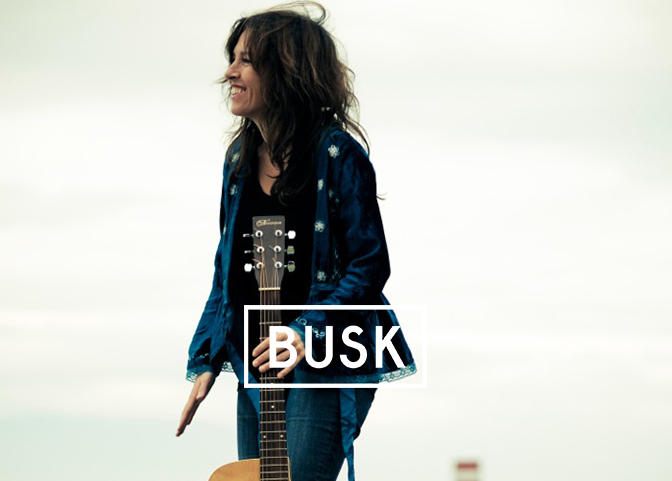 May 9, 2014
BUSK 2014:
Liviana Sommavilla
Nach und nach stellen wir euch alle KandidatInnen für das BUSK SINGER-SONGWRITER FESTIVAL BOLZANO-BOZEN 2014 (13.+14.6.) vor. Ihr könnt auch mitstimmen – klickt dafür einfach auf den Facebook-Like-Button am Ende des Artikels. || Mano a mano ogni giorno vi presentiamo i candidati per il BUSK SINGER-SONGWRITER FESTIVAL BOLZANO-BOZEN 2014 (13+14/6). Per votare i vostri preferiti cliccate il bottone Facebook Like in fondo alla pagina.
Name/Nome/Name
Liviana Sommavilla 
Musikrichtung/Genere/Genre
Cantautrice 
Herkunftsort/Luogo di provenienza/Hometown
Belluno, nata e cresciuta a Berna (Svizzera)
Alter/Età/Age
45 anni 
Dein erster Kontakt mit der Musik?/Il primo contatto con la musica?/Your first contact with music?
Immagino da bebé quando i miei genitori ascoltavano i loro dischi. Il primo strumento musicale fu il flauto. Iniziai a suonarlo a 8 anni. 
Warum spielst du gerne auf der Straße?/Che cosa ti piace del suonare per strada?/What do like about playing music on the street? 
Il contatto e l'impatto con il pubblico è molto diretto.
Welches Konzert hat dich besonders beeindruckt und warum?/Il concerto che ti ha colpito di più e perché?/Which concert impressed you particularly and why?
Lhasa de Sela: L'emotività e sensibilità di Lhasa mi hanno colpita. La sua musica è poesia.   
Der Soundtrack deines derzeitigen Lebens?/La colonna sonora della tua vita ora?/The soundtrack of your current life? 
The night visitor / Anna TernheimWas bedeutet es MusikerIn zu sein?/Cosa significa essere un musicista?/What does it mean to be a musician?
Creare spazi dove si può entrare in contatto con le emozioni e liberarle. Avere un pubblico con cui condividere questi spazi è quasi magia. 
Was sagt deine Familie zu deiner Entscheidung, Musik zu machen?/Cosa ne pensa la tua famiglia della scelta di fare musica?/What does your family think of your choice to be a musician?
Penso che mio padre se fosse ancora vivo sarebbe molto fiero di me. Mia mamma non è mai stata ad un mio concerto. Qualche anno fa mi disse che sarebbe venuta ad un mio concerto qualora fossi diventata famosa. Adesso ha 87 anni, ma sono sicura che vive fino a 100 quindi c'è tempo…
Wunschkonzert – mögliches unmögliches Konzert: Wen würdest du gerne mal hören?/Concerto dei sogni – concerto impossibile: chi vorresti sentire?/Dream concert – impossible concert: who would you like to hear?
Fabrizio De André, REM, Anna Ternheim, Alela Diane, Eddie Vedder (in un piccolo locale, non amo i concerti da stadio)
Erzähl uns eine Anekdote aus deinem Musikerleben, was war die  schönste oder schlimmste Erfahrung?/Aneddoti: la migliore o peggiore esperienza della tua carriera musicale?/Best or worse experience of your musical career?
I miei più bei concerti li ho avuti al Buskers a Ludwigsburg/Germania. Il pubblico di Ludwigsburg mi accoglie sempre con tanto calore e attenzione. E molto aperto alle mie canzoni, malgrado siano in italiano. La mia peggiore esperienza è stata quando ho suonato ad un compleanno di una persona che non conosceva il mio repertorio. Suonai le canzoni le più allegre e quando ebbi finito mi disse: bello! Dai adesso suona una canzone allegra…
Kontakt/Contatti/Contact 
livianasommavilla.ch
info@livianasommavilla.ch
For more info about the festival click this
Photo: Liviana Sommavilla