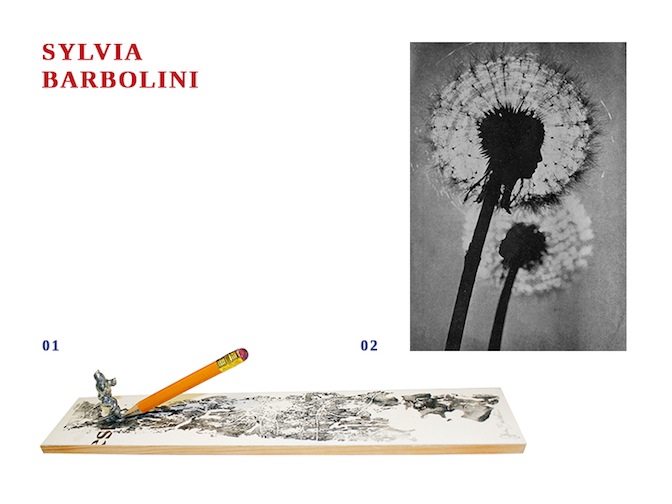 November 23, 2013
–20 Tage zur SKB Kunstauktion: Sylvia Barbolini + Heinrich Wegmann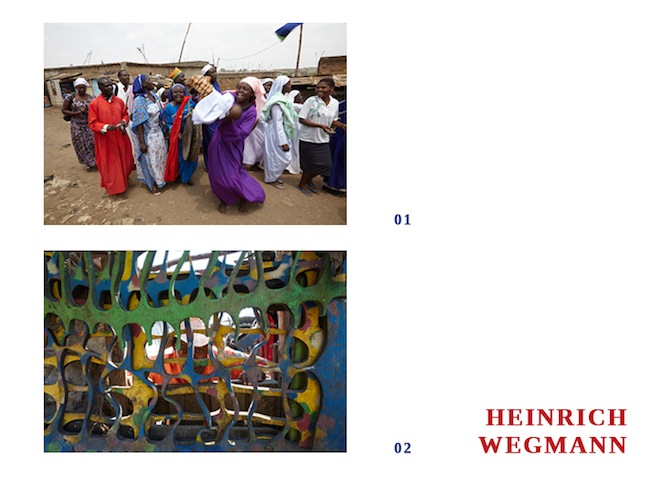 SYLVIA BARBOLINI, *1986
Ein Geistesblitz nimmt Gestalt an. Wo aber verbirgt sich die Quelle der Inspiration? Bleiguss und Druck zieren diese ironische Arbeit. Im Gegensatz zum dargestellten Sachverhalt bezeichnet hier die Signatur die Schöpferin.
01
Ghostwriter, 2013
Bleiguss, Holz, Papier
26,5 x 5 x 4,5 cm
300,00 €
Jung & Neu
Ein Strahlenkranz aus Sonnenlicht, vor dem das Leben kurz und zart erscheint. Wortlos wiegen sich die Halme im Wind – zerbrechlich und kostbar ist der Augenblick. In ihren Collagen bedient sich Sylvia Barbolini einer feinsinnigen Bildsprache, die so manche Eigenheit mit Witz und Hintersinn beleuchtet und in Frage stellt.
02
Carpe Diem, 2012
Collage, Papier auf Papier
23 x 16 cm
300,00 €
HEINRICH WEGMANN, *1960
"Die Inspiration für meine Werke sehe ich in der Möglichkeit, einen Blick in verschiedene Lebensweisen zu werfen. Menschen, die meine Bilder betrachten, sollen aufgerüttelt werden und den Denkprozess des Hinterfragens beginnen. Durch die Möglichkeit des Vergleichens, entsteht die Hinterfragung: Wer bin ich? – Wie lebe ich? – Wie leben die anderen? Der innere Weg kann beginnen! Säen wir den Samen der Veränderung, der Bewusstseinswerdung.
Ich fotografiere digital und analog, die Bildbearbeitung reduziert sich auf einen technischen Prozess, denn jedes Bild entsteht, wenn der Auslöser gedrückt wird. Verfolge den Weg, der unbewusst bewussten Fotografie. Fotografie ist eine Suche des inneren Weges, dient einer Erfassung, ist eine Meditation, eine Erkenntnis." 
2013
Honorable Mention 33rd Annual Spring Photography Contest; 
Best of Photography 2013; St. Barbara; USA
Finalist FoFu Challenge 2013; Fucecchio, Italy
Family exhibition The Center of Fine Art Photography; Fort Collins, Colorado; USA
Nominierung Prix Pictet von Seiten der Manuel Oretiz Fondation; USA
01
Nairobi Kirchtigg, 2012
Photodruck auf Dibond
30 x 45 cm
750,00 €
02
Untitled, 2012
Photodruck auf Dibond
20 x 30 cm
300,00 €
Jung & Neu
Wir zählen den Countdown: Noch sind es 20 Tage bis zur diesjährigen Kunstauktion des Südtiroler Künstlerbundes: Am 13. Dezember 2013, Punkt 18 Uhr kommen dann über 80 beeindruckende Arbeiten von 54 Gegenwartskünstlerinnen und -künstlern unter den Hammer. Mitsteigern kann jede und jeder. Deshalb stellen wir euch hier nach und nach alle Künstlerinnen und Künstler vor. Live können die Originalwerke ab 6. bis 13. Dezember in der Galerie Prisma besichtigt und bewundert werden. Also: zum 1., zum 2. und zum 3. 
Weitere Infos zur SKB Kunstauktion 2013 gibt es hier: www.kuenstlerbund.org