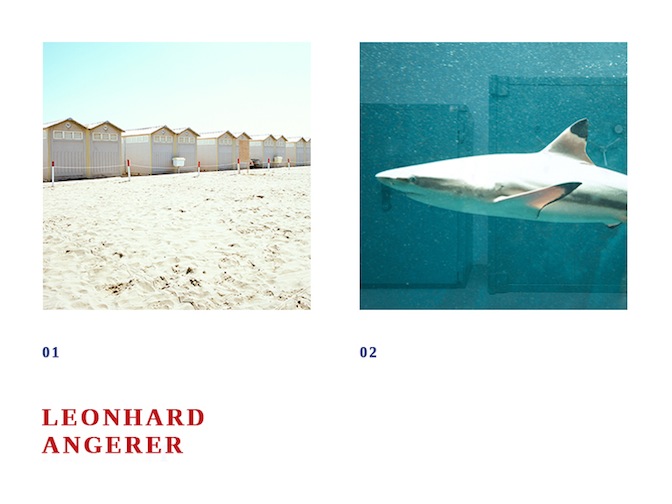 November 21, 2013
–22 Tage zur SKB Kunstauktion: Leonhard Angerer + Andreas Zingerle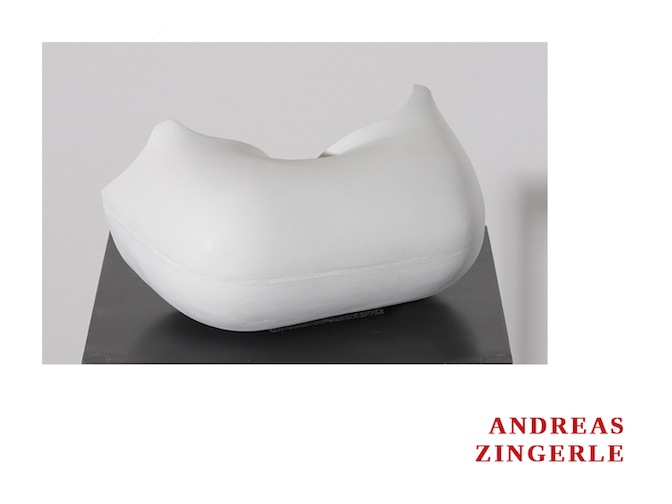 LEONHARD ANGERER, *1953 
01
Strandbad Lido di Venezia, 2012
Inkjetprint 
30 x 30 cm (gerahmt)
Auflage 5
125,00 €
Jung & Neu 
In seiner formalen Klarheit erinnert die Fotoarbeit "Strandbad Lido di Venezia 2012″ an Luchino Viscontis "Tod in Venedig" Als Vorlage galt dem Regisseur die 1913 entstandene Novelle von Thomas Mann "Der Tod in Venedig". "Neben den Alpen sind Strand und Meer meine bevorzugten fotografischen Sujets. "Contemplare", das lateinische Wort beschreibt am besten meine Arbeitshaltung, und die vorliegende Fotoarbeit ist eigentlich nur Mittel zum Zweck: Sie fördert meine Auseinandersetzung mit der Literatur des 20. Jahrhunderts und mit dem Werk eines Philosophen, der Thomas Mann maßgeblich beeinflusst hat: Arthur Schopenhauer. Schopenhauers Ästhetik kennt keine entscheidende Differenz zwischen dem Kunstwerk und dem Schönen in der Natur. Entscheidend für das ästhetische Wohlgefallen ist der durch Kontemplation erreichte Stillstand der Zeit… – vgl. Liessmann 1999.
02
Ohne Titel, 2013
Lambdaprint auf Aludibond kaschiert
70 x 70 cm (gerahmt)
Auflage 5
150,00 €
Der Haifisch ist ein beliebtes Motiv in der Literatur (Bertolt Brecht- Moritat von Mackie Messer, Peter Benchley- Der Weiße Hai) im Film (Der weiße Hai- Steven Spielberg) oder in der Kunst (Damien Hirst – The Physical Impossibility of Death in the Mind of Someone Living).
Die Fotoarbeit aus dem Jahre 2013, die einen in einem Tresorraum schwimmenden Schwarzspitzenhai zeigt, lässt viel Interpretationsspielraum offen. Naheliegend ist die Assoziation Kapitalismuskritik: Am Ende erinnert das Bild jedoch an Rilkes Panther, nur hier ist es der Hai, der müden Blickes seine Kreise im Becken zieht.
ANDREAS ZINGERLE, *1963
Andreas Zingerles Werk liegt im Grenzbereich zwischen Abstraktion und Gegenständlichkeit. Seine bildhauerischen Qualitäten zeigen sich in der tastbaren Oberfläche und dem antiheroischen Ansatz. Die Performance drücken ein zweifaches Sich-Entfernen aus: auf der einen Seite durch die Entmenschlichung des Körpers, auf der anderen durch den Ausdruck einer starken Körperlichkeit. Den Kontrast bilden der massive, exotische Aspekt der Skulptur und die Fragilität des Objekts. (Alfredo Cramerotti)
Aus der Serie – Energiesparobjekte
energy saving augmentation mammoplasty object, 2013
Beton
28 x 13,5 x 14,5 cm
800,00 €
Wir zählen den Countdown: Noch sind es 22 Tage bis zur diesjährigen Kunstauktion des Südtiroler Künstlerbundes: Am 13. Dezember 2013, Punkt 18 Uhr kommen dann über 80 beeindruckende Arbeiten von 54 Gegenwartskünstlerinnen und -künstlern unter den Hammer. Mitsteigern kann jede und jeder. Deshalb stellen wir euch hier nach und nach alle Künstlerinnen und Künstler vor. Live können die Originalwerke ab 6. bis 13. Dezember in der Galerie Prisma besichtigt und bewundert werden. Also: zum 1., zum 2. und zum 3.
Weitere Infos zur SKB Kunstauktion 2013 gibt es hier: www.kuenstlerbund.org