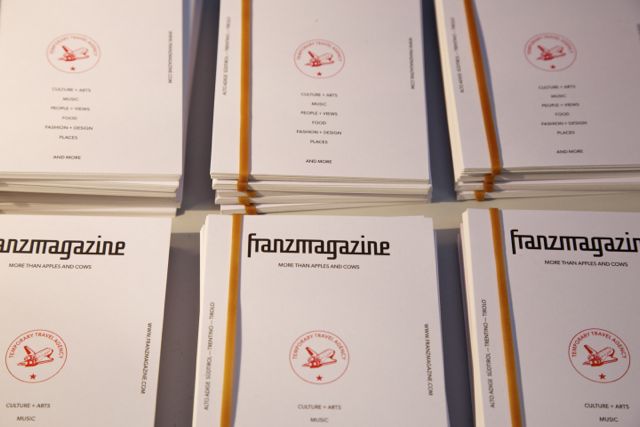 November 8, 2013
The Others Art Fair @ Torino: Boom!
Boom! The Others è iniziata, con il botto. Ieri si è svolta a Torino l'inaugurazione della fiera più giovane e innovativa della scena arte, e noi c'eravamo! La franzmagazine Temporary Travel Agency ha aperto i battenti e ha iniziato a proporre "pacchetti vacanza" in Alto Adige Tirolo e Trentino more than apples and cows. 
Oggi la fiera continua, venite a trovarci, se siete in zona. Potrete portarvi a casa la vostra guida personale e scoprire tutto quel che di "altro" hanno da offrire le nostre terre. Oltre che farvi un giro per le suggestive ex carceri torinesi e girellare di cella in cella, scoprendo cosa possono offrirvi le tante gallerie presenti. E poi ovviamente dj set, performance e chi più ne ha più ne metta. Non perdetevi un week end torinese a tutta arte, noi ci siamo, voi?