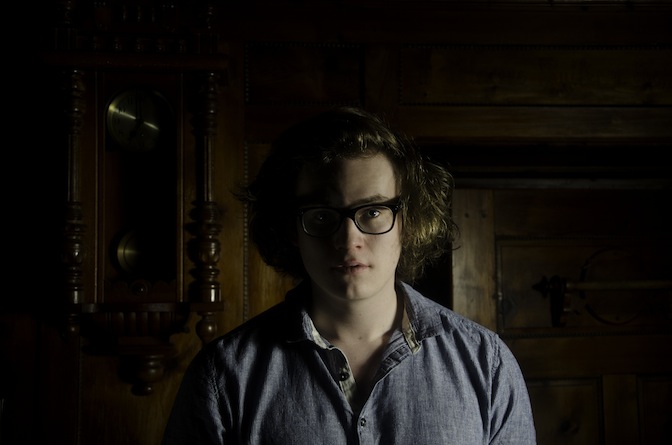 September 15, 2013
BUSK Singer-Songwriter Festival Bolzano-Bozen: Jo Stöckholzer
Nach und nach stellen wir euch alle KandidatInnen für das BUSK Singer-Songwriter Festival Bolzano-Bozen vor. Ihr könnt auch mitstimmen – klickt dafür einfach auf den Facebook-Like-Button am Ende des Artikels. || Mano a mano ogni giorno vi presentiamo i candidati per il BUSK Singer-Songwriter Festival Bolzano-Bozen. Per votare i vostri preferiti cliccato il bottone Facebook Like in fondo alla pagina.
Name/Nome/Name
Jo Stöckholzer
Musikrichtung/Genere/Genre
deutschsprachiger Folk | Singer-Songwriter
Herkunftsort/Luogo di provenienza/Hometown
Innsbruck
Età/Alter/Age
19
Dein erster Kontakt mit der Musik?/Il primo contatto con la musica/Your First contact with music?
Mein Kochlöffelgeklopfe führte mich zu meinem ersten Instrument – dem Schlagzeug. Gitarre, Bass, Klavier, Mundharmonika, Glockenspiel, Melodica, usw. folgten mit den Texten bzw. wurden für mich beim Songwriting immer interessanter.
Was gefällt dir an der Idee, auf der Straße zu spielen?/Che cosa ti piace del suonare per strada?/What do Ilke about playing music on the street?
Man kann den vorbeilaufenden Menschen einen schönen Augenblick im gestressten Alltag schenken. Diejenigen die es als Geschenk aufnehmen, geben sich zu erkennen und das sind schließlich die schönen Momente, für die man musiziert. – Anderen eine Freude bereiten zu können, mit dem was man am liebsten macht.
Welches Konzert hat dich besonders beeindruckt und warum?/Il concerto che ti ha colpito di più e perché?/Which concert Impressed you particularly and why?
Philipp Poisel & Band weckten in mir Gefühle, dass ich nach dem Konzert für ca. 20 Minuten kein einziges Wort mehr heraus brachte – unglaublich, Emotion pur.
Der Soundtrack deines derzeitigen Lebens?/La colonna sonora della tua vita ora?/The soundtrack of your current life?
"Flo Mega – Auf der Strecke" beschreibt die heutige Situation bestimmt am besten. Allerdings verfolgen mich auch des öfteren Gedanken des Liedes "Spieglein, Spieglein" von Gisbert zu Knyphausen.
Was bedeutet es, Musiker/in zu sein?/Cosa significa essere un musicista?/What does it mean to be a musician?
Das Privileg zu haben – mit definitiv einem der schönsten Mitteln der Welt – Zuhörer/innen zu finden, denen man seine Anliegen und Geschichten näher bringen darf.
Was sagt deine Famile zu deiner Entscheidung, Musiker/in zu werden?/Cosa ne pensa la tua famiglia della scelta di fare musica?/What does your family think of your choice to be a musician?
"Jetzt oder nie!"
Das Konzert deiner Träume – ein unmögliches Konzert: wen würdest du gerne mal hören?/Concerto dei sogni – concerto impossibile: chi vorresti sentire?/Dream concert – impossible concert: who would you like to hear? 
Nils Koppruch mit Gisbert zu Knyphausen alias "Kid Kopphausen" wäre schon noch wunderschön gewesen.
Deine schönste oder schlimmste Erfahrung im Laufe deiner Musikkarriere?/Aneddoti: la migliore o peggiore esperienza della tua carriera musicale?/Best or worse experience of your musical career? 
Einer meiner schönsten Momente in meiner Musiklaufbahn war sicherlich das Arbeiten mit dem Kinderchor. Es war ein ultimatives Gefühl, das Funkeln in den Augen der Kinder sehen zu können, wie sie stolz die Backing-Vocals für mein Lied im Studio einsangen. Die Krönung dieses Erlebnisses war, als sie ihren Chornamen nach dem Titel des Liedes benannten – Zukunftskinder. 
Kontakt/Contatti/Contact
E-Mail: jo@jostoeckholzer.com
Webseite: www.jostoeckholzer.com
Facebook: www.facebook.com/jostoeckholzermusik
Youtube: www.youtube.com/jostoeckholzer
Alle weiteren Infos zum Festival findet ihr hier.