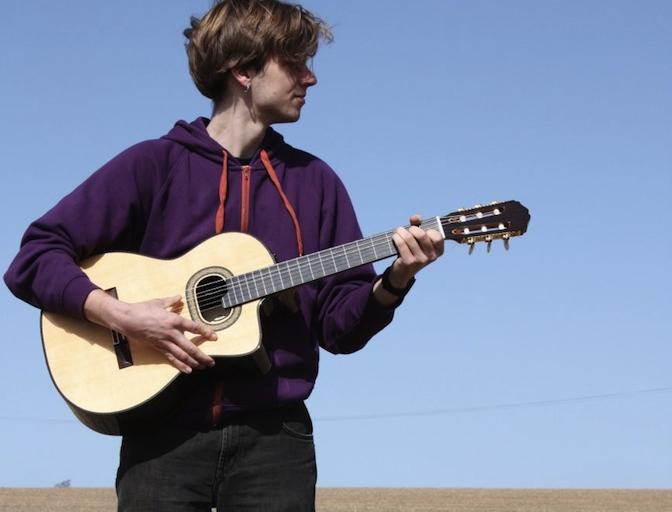 September 6, 2013
BUSK Singer-Songwriter Festival Bolzano-Bozen: Hans Sølo
Nach und nach stellen wir euch alle KandidatInnen für das BUSK Singer-Songwriter Festival Bolzano-Bozen vor. Ihr könnt auch mitstimmen – klickt dafür einfach auf den Facebook-Like-Button am Ende des Artikels. || Mano a mano ogni giorno vi presentiamo i candidati per il BUSK Singer-Songwriter Festival Bolzano-Bozen. Per votare i vostri preferiti cliccato il bottone Facebook Like in fondo alla pagina.
Name/Nome/Name
Hans Sølo
Musikrichtung/Genere/Genre
Folk, Chamber-Pop
Herkunftsort/Luogo di provenienza/Hometown
Füssen, Deutschland
Età/Alter/Age
24
Dein erster Kontakt mit der Musik?/Il primo contatto con la musica?/Your First contact with music?
Meine Mutter ist Musiklehrerin, mein erster Kontakt mit der Musik hat also noch als Fötus in ihrem Bauch statt gefunden.
Was gefällt dir an der Idee, auf der Straße zu spielen?/Che cosa ti piace del suonare per strada?/What do Iike about playing music on the street?
Es passieren immer überraschende Dinge. Die unterschiedlichsten Menschen bleiben stehen und kommen mit einem in Kontakt.
Welches Konzert hat dich besonders beeindruckt und warum?/Il concerto che ti ha colpito di più e perché?/Which concert Impressed you particularly and why?
The Mars Volta 2008 in München, weil sie drei Stunden lang gespielt haben und mit purer, konzentrierter Energie das Publikum musikalisch beschossen haben.
Der Soundtrack deines derzeitigen Lebens?/La colonna sonora della tua vita ora?/The soundtrack of your current life?
Der Soundtrack meines Lebens besteht schon lange aus John Frusciante, Sun Kil Moon und Nick Drake. Da ich zur Zeit an meinem nächsten Album arbeite, habe ich aber im Moment hauptsächlich Ohrwürmer von winzigen Fragmenten meiner eigenen Songs.
Was bedeutet es, Musiker/in zu sein?/Cosa significa essere un musicista?/What does it mean to be a musician?
Keine Angst vor zu großen Ideen zu haben, Ideen verfolgen und umsetzen.
Was sagt deine Famile zu deiner Entscheidung, Musiker/in zu werden?/Cosa ne pensa la tua famiglia della scelta di fare musica?/What does your family think of your choice to be a musician?
Wer spricht hier von einer Entscheidung?
Das Konzert deiner Träume – ein unmögliches Konzert: wen würdest du gerne mal hören?/Concerto dei sogni – concerto impossibile: chi vorresti sentire?/Dream concert – impossible concert: who would you like to hear?
John Frusciante, der sein Album The Empyrean live spielt. Eigentlich ist der Kerl noch jung genug und dank seiner langjährigen Mitgliedschaft bei den Red Hot Chili Peppers hat er sicherlich auch keine finanziellen Sorgen. Aber er hat einfach keine Lust vor Leuten aufzutreten. Echt schade.
Deine schönste oder schlimmste Erfahrung im Laufe deiner Musikkarriere?/Aneddoti: la migliore o peggiore esperienza della tua carriera musicale?/Best or worse experience of your musical career?
Schöne Erfahrungen gab es viele. Zum Beispiel als ich in Berlin und Potsdam für eine meiner Lieblingsbands, A Whisper in the Noise, Vorband sein durfte. Das Publikum war nett, die Band auch. Der Band hat die Musik gefallen und das Publikum hat sogar nach einer Zugabe verlangt, was ja für eine Vorband wirklich keine Selbstverständlichkeit ist.
Kontakt/Contatti/Contact
hanssolo@vollbio.de
Hörproben:
soundcloud.com/hans-solo/07-sleep
soundcloud.com/hans-solo/04-hans-solo-1615 
Alle weiteren Infos zum Festival findet ihr hier.