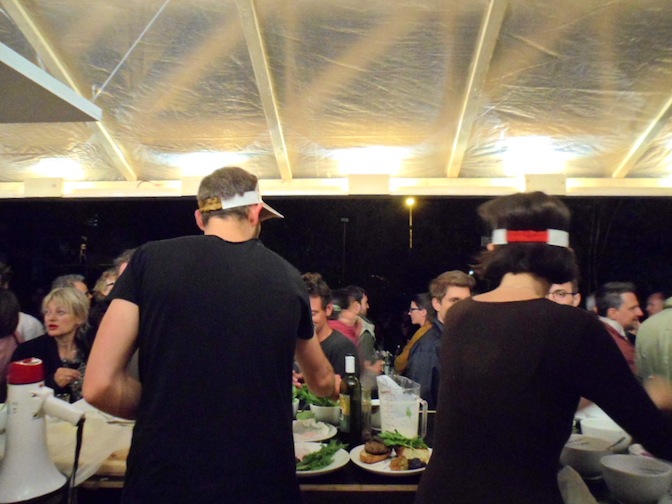 July 4, 2013
Welcome to Lungomare Gasthaus. Agata Erlacher
From 1st to 30 June 2013, on the occasion of its 10th anniversary, Lungomare opend the "Lungomare Gasthaus", a temporary space for thought and action, with discussions, talks, workshops, spatial interventions, a screening program, performances and actions. franz is happy to introduce to you the Lungomare Gasthaus people.
Agata Erlacher (b. 1984 in Merano) is an artist living between the mountains of South Tyrol and sometimes living in Vilnius, between the forests of Lithuania.
Who are you?
Agata Erlacher
What are you going to do in the Lungomare Gasthaus?
Dancing with Mr Adami aka Uli Gamper.
What does Gasthaus mean to you?
Still a bit of love.
What does this town mean to you?
At last Super and Ficialities.
What does house mean to you?
At least not gasthaus.
Meals will be served in the Gasthaus. What does food mean to you?
At last even bananasplit.
The Gasthaus is a place for exchanging ideas and experiences. What are you going to exchange?
At least some ideas and experiences.
The Gasthaus is located beneath a mountain, but at Lungomare. what is your relation to these contrasts?
1l water/1g salt is a good proportion.
The Gasthaus is in Bolzano. Close to a border. What does border mean to you?
At last this question. 
What is your wish for the next 10 years of Lungomare?
Lots of new jokes.