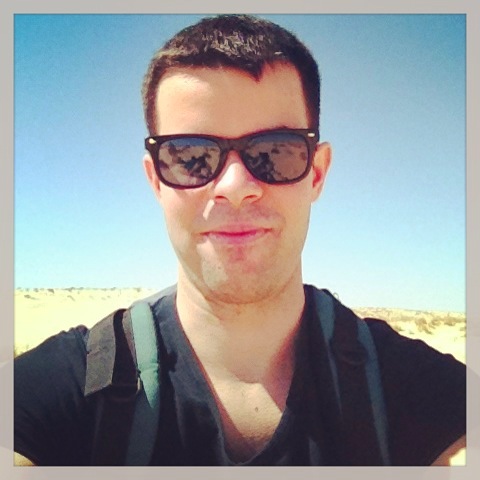 June 13, 2013
Meet the Locals #11 – Paolo, 27, International Lawyer, citizen of the world

Dean & DeLuca, Madison Avenue, New York. Interno giorno. Sono seduta ai tavoli alti che affacciano sulla vetrata davanti a cui scorrono in un'unica direzione i taxi gialli e molte altre macchine. Mi squilla il telefono e rispondo, in italiano. E appena metto giù mi sento dire "Ma sei italiana?" con un accento indubitabilmente marchigiano. È così che ho conosciuto Paolo, che con il suo librone di storia se ne stava seduto accanto a me un giorno d'estate di un bel po' di tempo fa. Le nostre strade si sono incrociate a New York e non si sono più perse di vista, ritrovandosi in innumerevoli incroci tra paesi e lingue, e poi irrimediabilmente a Roma, dove tutte le strade portano. Non smetteranno di incrociarsi, le nostre strade, e anzi, magari sarò proprio io a raggiungerlo in quel viaggio che vuole intraprendere…
Ladies and Gentlemen, please meet Paolo. 
Your name, age and job?
Hi, I am Paolo, 27 yo. I am an international lawyer and a Phd student. I focus in international criminal justice and inter-states disputes. Ah, did I mention I am a good cook? In this Masterchef era it seems a very cool thing to say…
Where are you from?
I was born in Ancona, Italy, but I lived abroad as well. Of all the places, England was the best one. Gloomy and cynical. Simply amazing.
What would you be if you were not a lawyer? / What do you want to be when you grow up?
I would be a doctor. The typical rebel kid will despise me and the average parent will love me because I am your ordinary Dead Poets Society sort of guy, but not the artsy ones, just the dull and boring ones who study either law or medicine…. I think I would like to work in an international organization, in my fields of interest.
How long have you lived in Roma and why did you first come?
I lived in Roma for about six years, but I took long periods of time off to South America and the US. I also lived in Cambridge, UK , for one year. The places where I lived I chose because of my studying and work. The others, just because I love them. 
What is the best thing to do in… La Paz? 
I will speak about La Paz, Bolivia because I am sure Cristina has met many people from Italy, the US and UK who can give much better descriptions than me on these places. I have developed a taste for food markets, so in La Paz it is amazing walking the streets around Calle de las brujas and marvel every time at new kinds of fruits and veggies that you never even knew existed.
Is there something you don't like about La Paz?
It can be dangerous at times, so wandering about at night is not a good idea. It's a shame, because the are some nice pubs which would be worth visiting.
Where would you live if not in Roma?
I would live somewhere in the Middle East. Beirut, Jerusalem or Tel-Aviv. The attractiveness they can have is beyond words. P.S. I am looking for a travel companion to go to Lebanon at some point, but none of my friends will come because it is supposedly dangerous. If anyone is interested…
Have you ever been to (South) Tyrol or Trento?
I have been to Merano, because my granddad was an officer with the Carabinieri there and he recently took me on a journey to discover the places of his youth. 
What did you like / did not like about it?
I like the politeness and the sense of respect for others. I remember talking over the mobile phone during the day in a little square, being a bit noisy. I was the only person speaking in a loud voice and there I learned that silence and quietness are to be cherished. I did not like the fact that when I broke an ashtray in the hotel I was insulted in German. Italian can be very effective for these purposes as well, and I would have been able to talk back. 
Anything else you would like to add?
I think I wrote too much already! Sorry, I wrote a long letter because I had not time to write a short one!