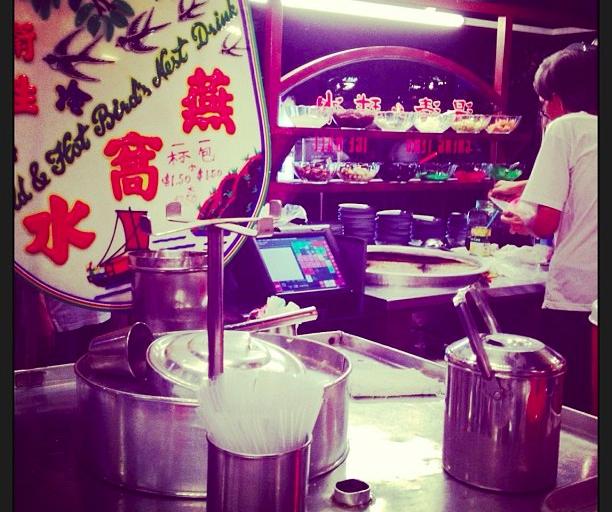 June 8, 2013
Snapshots: Ideas for the Weekend #10. Singapore
Snapshots: Ideas for the Weekend: istantanee da cui partire per scoprire "il mondo attorno", suggerimenti e spunti per iniziare a esplorare le città.
Da Roma facciamo un salto a Singapore.
Che non è esattamente una meta per il weekend, me ne rendo conto, tranne se vi trovate per dire a Bali; o in Malaysia o magari in Thailandia. Il fantascientifico e futuristico aeroporto di Singapore, in realtà, è il posto in cui spesso si fa scalo se ci si spinge più in là nel mondo, verso l'Australia, magari, o verso il Pacifico.
Singapore stessa, di per sé, è un'isoletta che si visita molto rapidamente. Un po' perché è davvero piccoletta; un po' perché non è di enorme interesse. La gente che ci va o che ci sta è lì soprattutto per affari. Ottimi affari, tasse bassissime, un giro di soldi spaventoso. Se quello che vi interessa, quindi, è fare un tuffo in Oriente senza andarci davvero, Singapore è la città che fa per voi.
Ma anche a Singapore, a ben guardare, si trova ancora un po' di Oriente. Quello che si intravvede nella fotografia, ad esempio, è un cosiddetto Hawker Center. Gli Hawker Center sono centri composti da bancarelle di street food dove solitamente ci sono anche tavoli e sedie per sedersi a mangiare. La delizia sta proprio nel vagare da una bancarella all'altra alla ricerca di pietanze sfiziose della cucina tradizionale cinese, malese, e di Singapore. Di Hawker Center sparsi in giro per la città ce ne sono parecchi; questo è quello vicino alla ruota panoramica; ma poi ce n'è uno piuttosto famoso a Chinatown, e altri ancora accanto alle zone residenziali. Se siete qui, comunque, fateci un giro, sulla ruota panoramica: non è alta come il London Eye, ma è davvero bella e vi offre una vista impareggiabile sul famosissimo Marina Bay Sands, il gigante a tre punte che sovrasta la baia artificiale, con tanto di museo tutto in vetro e un gigantesco fiore di loto. I fuochi d'artificio per la festa nazionale di Singapore lì must be really something.
E dopo esservi concessi questa botta di modernità spinta, lasciate perdere Orchard Road e i suoi negozi che troverete uguali in tutte le metropoli del mondo, e lanciatevi alla scoperta di Chinatown, di Little India, del quartiere arabo; lasciate perdere la disneyana Sentosa Island e andate a visitare piuttosto Pulau Ubin, un'isoletta che si raggiunge solo in battello e solo quando ci sono abbastanza passeggeri per compiere la traversata. Lì prendetevi la bicicletta e fatevi un giretto nella vegetazione; vi farete un'idea di cosa fosse Singapore, prima di diventare quello che è.