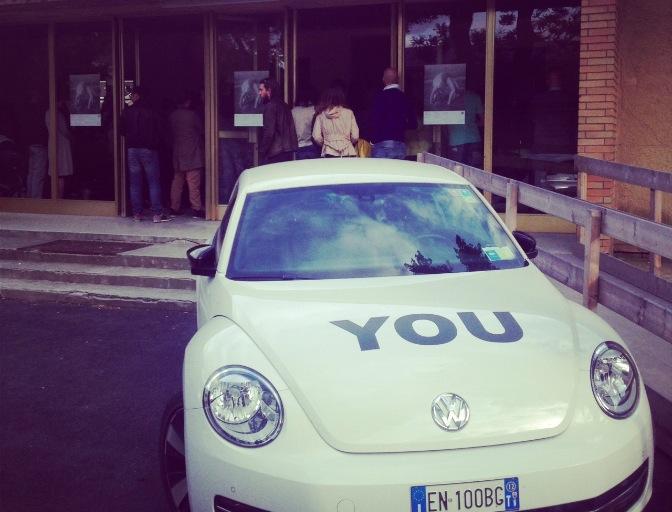 June 3, 2013
Friday 7.6.2013
Art talk con Cinescope, Andreas Widmann bei Kunst boden_nah, Murano><Merano, Chat&Eat a The Hub per parlare di pubblico/privato, Morgenstern Poetry Slam @ Weltcafé, Opas Diandl & Marcello Fera: Play it again, Oswald!, Naked Truth in concert, Oliver Koletzki @ wupwup/TIAS 5 Years Birthday Open Air, Nachtcafé @ Sudwerk
H 18.30 | ROVERETO | THE HUB
CHAT&EAT: BREAD AND ROSES: un incontro per capire quale sia ruolo delle amministrazioni pubbliche (governi locali) rispetto all'innovazione sociale e come si possano immaginare dei partenariati pubblico/privato capaci di gestire nuove forme di welfare, in risposta alla contrazione di risorse che le dinamiche attuali impongono. Ospite: William Revello, Responsabile dei servizi alle persone, Ufficio Pio Compagnia di San Paolo di Torino.
H 19.00 | KLAUSEN | THE HAIRLOUNGE | AM ROSSMARKT
KUNST BODEN_NAH hat wieder was Spannendes für uns: AFTER A MAD TEA PARTY… In dieser Ausstellung werden die aus Charaktere aus Alice im Wunderland von ANDREAS WIDMANN in einem anderen, ungewohntem Licht dargestellt. – Seine persönliche Hommage an seine liebste Geschichte seit Kindheitstagen. Seid gespannt! Und wie schon der Hutmacher meinte: "There is a place. Like no place on Earth. A land full of wonder, mystery and danger! Some say to survive it: You need to be as mad as a hatter. Which luckily I am." Bis 28.6.2013.
more
H 19.00 | MERAN | KUNST MERANO ARTE
Glas und zeitgenössische Kunst verbindet MURANO><MERANO, die heute mit einer mit Performance der libanesischen Künstlerin Marya Kazoun eröffnet wird. Die teilnehmenden Künstlerinnen und Künstler sind: Aldo Mondino, Antonio Riello, Aron Demetz, Bernardì Roig, Francesco Gennari, Fred Wilson, Jan Fabre, Jaume Plensa, Javier Pérez, Koen Vanmechelen, Maria Roosen, Marya Kazoun, Michael Joo, Monica Bonvicini, Nabil Nahas, Oleg Kulik, Orlan, Pieke Bergmans, Pino Castagna, Robert Pan, Sergio Bovenga, Thomas Schütte, Ursula von Rydingsvard, Vik Muniz.
more
H 19.00 | BOZEN | SHERATON
Say Happy Birthday to wupwup/Tanzen ist auch Sport and join the 5 Years Birthday OPEN AIR with OLIVER KOLETZKI & many more. Shake it, shake it!
more
H 20.00 | BRESSANONE | EX CINEMA ASTRA
In occasione della mostra CINESCOPE – ART OF FREEDOM gli artisti di Macello Butch-ennial incontrano il pubblico per un art talk a tema: "Verso un Manifesto. Manifesti d'arte, performance e condotte sostenibili". Arte, libertà, sostenibilità a Bressanone, guardando al mondo.
more
H 20.30 | BRUNECK | WELTCAFÉ | OBERRAGEN 3
MC Hannes chAos Waldmüller führt durch den 3. Vorausscheidungsabend des MORGENSTERN POETRY SLAM. Wortakrobatinnen und -akrobaten aller Länderinnen und Länder vereinigt euch! Anmelden geht bis kurz vor Schuss oder auch hier: morgensternslam@gmail.com
H 21.00 | VÖLS | SCHLOSS PRÖSELSPLAY IT AGAIN, OSWALD
sind von Siegfried de Rachewiltz nachgedichtete Lieder von Oswald von Wolkenstein interpretiert von den einzigartigen 
MARCELLO FERA & OPAS DIANDL
. Der
Tiroler Weltbürger Oswald von Wolkenstein steht im Mittelpunkt des Konzertes; auf einer CD wurden 13 Lieder Oswald v. Wolkensteins von der Südtiroler Gruppe Opas Diandl und dem aus Genua stammenden Komponisten/Violinisten Marcello Fera unter Beibehaltung der Originalmelodien neu interpretiert, arrangiert und eingespielt. Die mittelhochdeutschen Texte wurden dabei von Siegfried de Rachewitz in den Südtiroler Dialekt übersetzt.
more
H 21.00 | ORA | ARCI AUR–ORA | VIA STAZIONE 45OSLO ZIGGURATH
rimusica dal vivo il film
POWAQQATSI
.
more
H 21.00 | BOLZANO | LUNGOMARE GASTHAUS
Nell'ambito della mostra Little Movements II: Self-practice in Contemporary Art a Museion l'architetto belga LUC DELEU Deleu illustra il suo progetto VIPCITY, il quarto stadio della ricerca a lungo termine intitolata The Unadapted City (1995-2000), uno studio che affronta lo sviluppo di una logica progettuale di uno spazio cittadino.
H 21.00 | INNSBRUCK | TREIBHAUS
Die Innsbrucker Rockband 
NAKED TRUTH 
präsentiert ihr brandneues Album
GIMME THE POWER
.
more
H 21.00 | BOZEN | SUDWERKNACHTCAFÉ
sind zurück und spielen zuhause. Freut euch! Gabriele Muscolino: Stimme, Bouzouki, Matteo Facchin: Harmonika, Pietro Berlanda: Flöte, Marco Stagni: Kontrabass, Georg Malfertheiner: Schlagzeug, Francesco Brazzo: Piano (vielleicht).
more