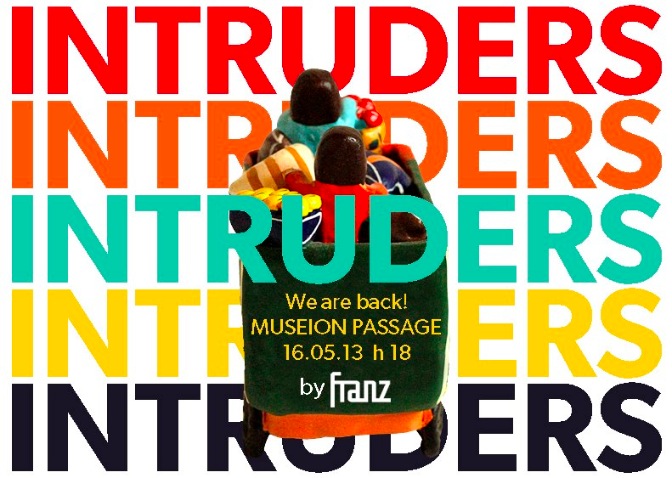 May 13, 2013
Intruders are back! Is Bolzano ready for this?
INTRUDERS is a franz virtual and real-life networking project that was born with the goal of creating a network of people that live in and around Bolzano for reasons ranging from work to love and family, but where not born in this area, and people who where born here but who would like to expand their horizons and meet new people from all over.
Our experience and our network have thought us that South Tyrol is not the easiest place to get used to and to feel at home in. Socializing with locals can be a challenge and between Italian and German, bureaucracy can be a horror trip.
Of course, it's even harder to do this without people that have your back. INTRUDERS can help you!
This time the INTRUDERS event will take place in the Piazza in front of MUSEION and, along with drinks, food and music by the magnificent DJ Postal there will be some CULTURAL SPEED DATING going on.
Don't get scared, we didn't become a marriage agency, and CULTURAL SPEED DATING is not for finding a girlfriend or boyfriend (even though, if you are looking for one, and find him/her, even better) 
CULTURAL SPEED DATING is for finding someone to have a chat with (male/female, male/male, female/female, it really doesn't matter) and picking the subject you want to talk about. For now we've chosen FOOD, MUSIC, BOOKS, and CINEMA, but we're open to any suggestions and we can't wait to see you there!