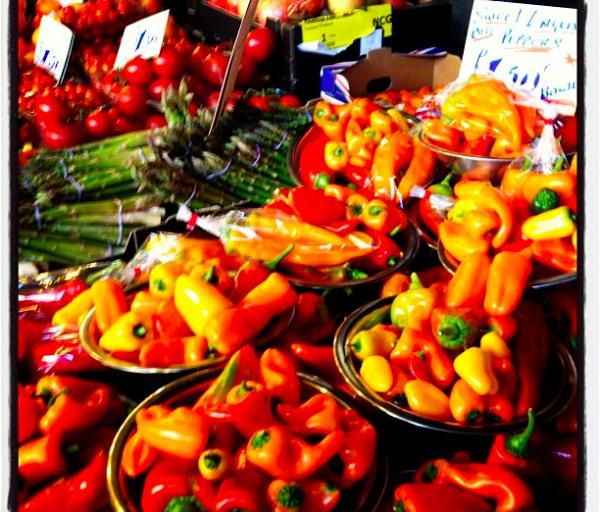 April 12, 2013
Snapshot: Ideas for the weekend #02 – London
Snapshots: Ideas for the Weekend: istantanee da cui partire per scoprire "il mondo attorno", suggerimenti e spunti per iniziare a esplorare le città.
Oggi andiamo a Londra.
E più esattamente al Borough Market, un mercato che più inglese di così non si può, aperto il giovedì e venerdì mattina e il sabato tutto il giorno. Inglese perché è in piena città e tutt'attorno c'è Londra che urla,  a partire dalla Tower of London, a due passi da lì, che si può raggiungere sulla passeggiata lungo il Tamigi dopo aver attraversato il London Bridge. E inglesissimo per le bancarelle, che espongono formaggi della campagna inglese (ma anche francesi, anche italiani), marmellate fatte in casa, salumi, verdure dei contadini, ogni sorta di pane possibile e immaginabile, e il sabato si riempie di gente che lo visita per mangiare un boccone al volo a pranzo.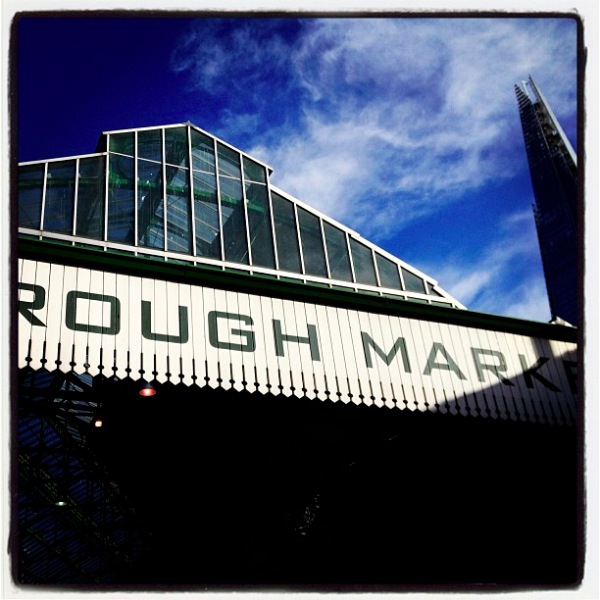 Non lontano c'è quel che resta dell'Old Theatre Court, il primo teatro shakespeariano andato in fiamme, dove peraltro ho avuto la fortuna di dormire, ospite di un'amica. Di fronte, per dire, ci sono gli uffici del Financial Times. E a soli pochi passi da lì sorge il famoso Shakespeare's Globe, il fulcro delle rappresentazioni shakespeariane in città. Visitarlo è un must.
Tra una cosa e l'altra, verrà forse voglia di sedersi al famoso Monmouth Coffee, un locale molto piacevole dove bere effettivamente un ottimo caffè; se invece si ha voglia di qualcosa di più sostanzioso, sia a pranzo, sia a cena – sia tutto il giorno, specialmente di sabato – tutt'attorno ci sono, tra gli altri, un Le Pain Quotidien, che magari lasciamo perdere per essere meno global, un giapponese, un italiano, un ristorante fusion, un'enorme enoteca: Vinopolis. Insomma, non mancano le proposte culinarie. Tutte da gustare prima di affrontare un'altra giornata e una passeggiata lungo il Tamigi. Next stop: Tate Modern.