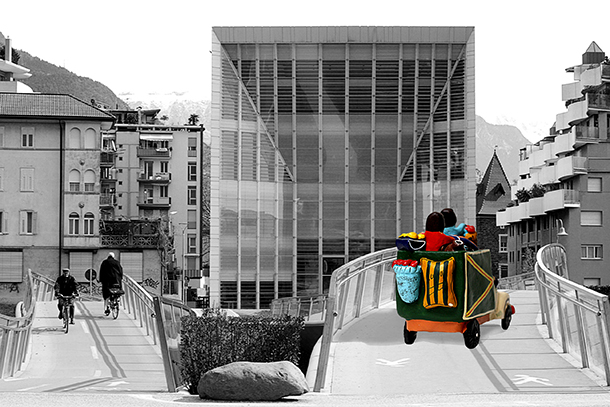 March 18, 2013
INTRUDERS, where do we go from here?
franzmagazine would like to thank you all for coming to the event at the Museion Passage on Thursday.  Seeing so many new faces and meeting new people was amazing and has proven that Bolzano is ready to become multiethnic, multicultural, multi language, multi everything city, all thanks to you all!
You can find all the pictures taken on Thursday night on our facebook page: www.facebook.com/franzmagazine, where you can also get in touch with people who are searching for something, or you can tag yourself in the pictures.
INTRUDERS is a new project by franzmagazine, but from what we have seen on Thursday it was very well received and therefore is important that it goes on.  We will periodically be posting articles, interviews and reports under the title INTRUDERS on franzmagazine. If you would like to tell us your story or give us feedback you can write to us at info@franzmagazine.com.
One of the main objectives of the project is to create a real live, but also a virtual network, to get people to connect, create new friendships and help each other out, in order to create and keep the INTRUDER community alive we have created a group: www.facebook.com/groups/franz.intruders, add yourself, add your friends, help us spread the word! The more the merrier!
It was a pleasure meeting you all, check out the INTRUDERS video: