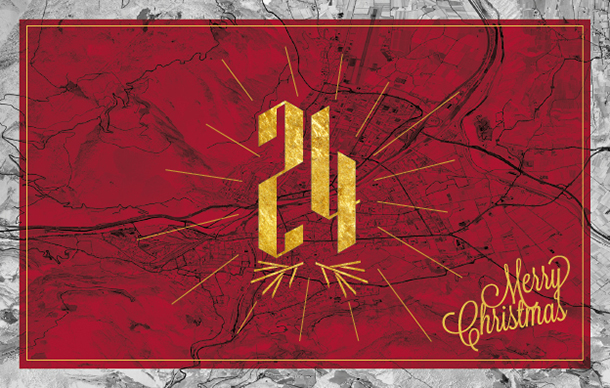 December 24, 2012
AdventsKalender #24
Il calendario d'avvento più rock, una collaborazione tra Franz e papperlapapp, per prepararsi all'arrivo del CD BZ – Under the Ground II, che racconta 20 band del territorio che hanno selezionato una canzone per festeggiare i primi gloriosi 20 anni del centro giovani più amato di Bolzano. 
Apri la tua finestrella e… discover the next band! Puoi acquistare qui il CD Bz – Under the ground.
Franz und Papperlapapp haben ihn, für euch! Den einzigartigen Rock-AdventsKalender! Denn der Jugendtreff in Bozen wird heuer 20 Jahre alt oder jung und wir öffnen hier jeden Tag bis zum 24. ein Rock-Fensterchen. Hinter jedem verbirgt sich eine Südtiroler Band inklusive Song, die von 2002 bis 2012 im Papperlapapp Geschichte geschrieben hat. Alle Songs gibt es übrigens auch auf der CD BZ – Under the ground – und die gibt's hier zu kaufen. Also dann, viel Spaß in der stillen Zeit mit lauter Rockmusik!
This are the bands on the CD BZ – Under the ground!