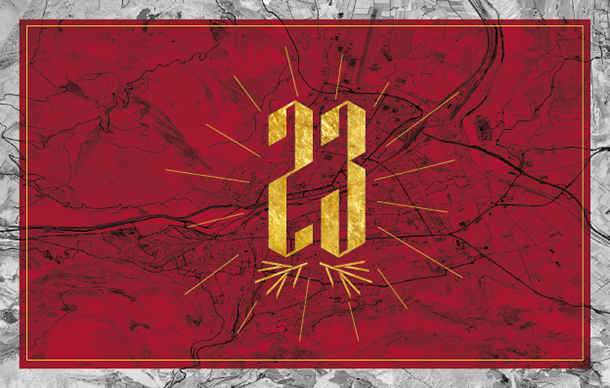 December 23, 2012
AdventsKalender #23
Il calendario d'avvento più rock, una collaborazione tra Franz e papperlapapp, per prepararsi all'arrivo del CD BZ – Under the Ground II, che racconta 20 band del territorio che hanno selezionato una canzone per festeggiare i primi gloriosi 20 anni del centro giovani più amato di Bolzano. 
Apri la tua finestrella e… discover the next band!
1. Nome del gruppo MARY'S JAIL
 2. Genere musicale Depeche rock
3. Data di fondazione febbraio 2002
4. Data di scioglimento novembre 2010
5. Motivo dello scioglimento vecchiaia
6. Membri del gruppo e strumento
Christian Strain – voce, chitarra
Gigi Nicastro – chitarra
Gianluca Tavernar – batteria
7. Indirizzo (quartiere) della/e sala/e prove principale del gruppo
Via Bottai
8. Quale ruolo aveva il "papperlapapp" nella storia della band
Luogo storico e posto in cui abbiamo fatto il 1° live!
9. Aneddoti, esperienza più bella e più brutta durante la vita del gruppo, miglior/peggior concerto, gossip, ecc.
2.11.2002 – 1° concerto
24.3.2012 – concerto per ricordare Gian Tavernar
10.Contact
marysjail@hotmail.com
Ascolta la canzone last goodbye
Puoi acquistare qui il CD Bz – Under the ground