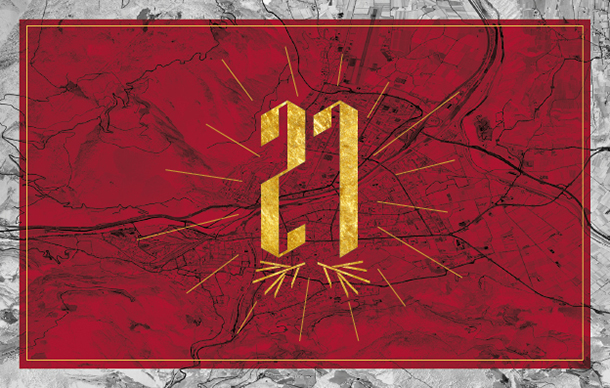 December 21, 2012
AdventsKalender #21
Franz und Papperlapapp haben ihn, für euch! Den einzigartigen Rock-AdventsKalender! Denn der Jugendtreff in Bozen wird heuer 20 Jahre alt oder jung und wir öffnen hier jeden Tag bis zum 24. ein Rock-Fensterchen. Hinter jedem verbirgt sich eine Südtiroler Band inklusive Song, die von 2002 bis 2012 im Papperlapapp Geschichte geschrieben hat. Alle Songs gibt es übrigens auch auf der CD BZ – Under the ground – und die gibt's hier zu kaufen. Also dann, viel Spaß in der stillen Zeit mit lauter Rockmusik!
1. Bandname KNRRZ
2. Musikrichtung Experimental impro-electronics
3. (einheimische) Bands, die die Musikrichtung beeinflusst haben Still Blind, Sematary
4. Gründungsdatum 2007
5. Datum der Bandauflösung (sollte es die Band nicht mehr geben) – / –
6. Grund der Bandauflösung – / –
7. Bandmitglieder und Instrument
Peter Holzknecht – live-electronics
Manuel Oberkalmsteiner – live-electronics
Martin Langes – keys and metal cupboard
Stephan Fischnaller – guitar
8. Aus welchen "historischen" Vorgängerbands stammen die einzelnen Musiker und in welchen (neuen) Bands haben sie weitergemacht (im Fall einer Bandauflösung), oder gab es zeitgleich Nebenprojekte
Peter: Komprimiert, kompripiotr, Komprimiert'r
Manuel: Remains, Soul at Zero, Manni Mascarpone, The Cowboy without a Horse, Zolf & Saturn
Martin: Komprimiert
Stephan: Komprimiert
9. Adresse (Stadtviertel) des Haupt-Proberaums der Band papperlapapp
10. Welche Rolle spielte das "papperlapapp" im Leben der Band jahrelang besucht! …Auftrittsmöglichkeiten, Proberaum, Förderung & Austausch
11. Anekdoten: schlimmste und schönste Erfahrung im Laufe des Bandlebens, bestes/schlechtestes Konzert (warum?), Klatsch und Tratsch
Bestes Konzert: Cult.Urnacht 2011 im Stadttheater Bozen
Erste Live-Performance: im papperlapapp (small stage)
12. Info www.lagrindenoire.com
Song komprimiert anhören.