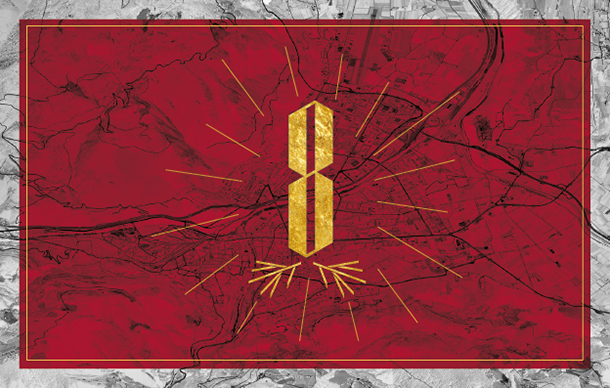 December 8, 2012
AdventsKalender #8
Il calendario d'avvento più rock, una collaborazione tra Franz e papperlapapp, per prepararsi all'arrivo del CD BZ – Under the Ground II, che racconta 20 band del territorio che hanno selezionato una canzone per festeggiare i primi gloriosi 20 anni del centro giovani più amato di Bolzano. 
Apri la tua finestrella e… discover the next band!
1. Nome del gruppo PEGGY GERMS

2. Genere musicale Garage rock/punk
3. Data di fondazione 10/04/2009
4. Membri del gruppo e strumento
Mr. Alex – voce
Dr. Sly – chitarra + back vocals
Full Gas – batteria
Zelda – basso + back vocals
Maestro – organo farfisa!
5. Da quali gruppi (storici) provengono i singoli membri del gruppo e in quali gruppi hanno continuato a suonare (in caso di scioglimento), o se esistevano/esistono "side-projects" contemporaneamente
Mr. Alex – Johannes XXIII, Anna e i dentici
Full Gas – Psicopolizia
Maestro – Liqid, Satelliti
Dr. Sly – Blue Men, Sonderangebote
Zelda – attualmente solista e fa Rap col fratellino (12 anni)
6. Indirizzo (quartiere) della/e sala/e prove principale del gruppo
 Via Roma
7. Quale ruolo aveva il "papperlapapp" nella storia della band

Veniamo volentieri, abbiamo visto bei gig di buoni gruppi, bella atmosfera, bella compagnia!!
8. Aneddoti, esperienza più bella e più brutta durante la vita del gruppo, miglior/peggior concerto, gossip, ecc.

Uno dei concerti più fighi: Carnevale 2010 al Pippo (Bz); concerti più belli all' estero: "Sauzipf"-Festival a Kärnten (A) e al Loch Ness di Riva del Garda; 1° concerto era il 10/10/2009 sui Prati el Talvera; Ci chiediamo: ma Full Gas ha o non ha le mutande quando suona con il kilt??
9. Contact
www.myspace.com/peggygerms
www.facebook.com/pages/PEGGY-GERMS/148904916136
Ascolta la canzone needles in my skin
Dal 14 dicembre puoi acquistare qui il CD Bz – Under the ground