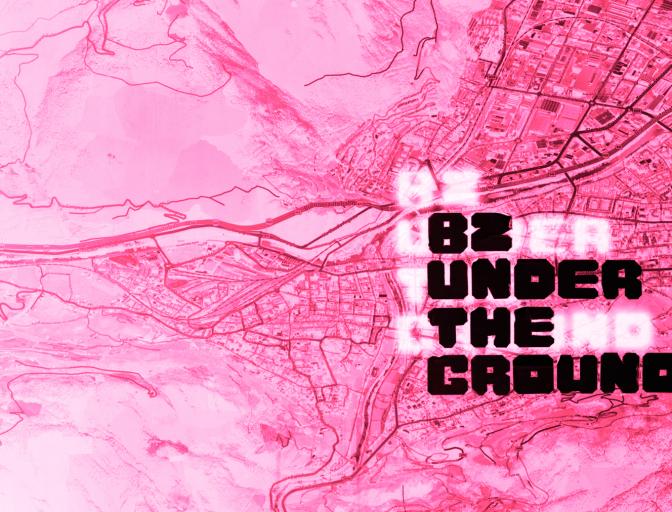 November 28, 2012
Advent, Advent ein Rocklichtlein brennt
Heuer feiert das Bozner Jugendzentrum papperlapapp, kurz papperla, sein zwanzigjähriges Bestehen – und die lokale Jugendkultur mit ihm. Seit zwei Jahrzehnten sind das papperla und seine Mitarbeiterinnen und Mitarbeiter ausschlaggebende und kontinuierliche Impulsgeber und Förderer der verschiedenen Jugendkulturen und Musikszenen in Südtirol. Die Bühne des Jugendzentrums war und ist stets Ort, wo vielfältigste Livemusik angeboten und gelebt werden kann.
Bereits 2002 erschien die Musikcompilation BZ UNDER THE GROUND in einer Auflage von 1.000 Stück, welche die Bandszene in Bozen festhielt. 10 Jahre später erscheint erneut ein zeithistorisches Musikdokument, welches den rockigen Bozner Underground-Sound ab 2002 auf einer CD zusammenfasst. Wie bei der ersten Ausgabe, steuerte jede der 20 Bands einen unveröffentlichten Song bei, welcher exklusiv aufgenommen und abgemischt wurde. Das beiliegende Begleitbuch – in einem speziellen Packaging – enthält Informationen zu den Bands und Statements von Konzertbesuchern, die sicher gerne an die Konzertabende im papperla erinnern und seit Jahren dem Programm des Jugendzentrums die Treue halten.
Diese CD-Box, die am 14. Dezember um 20 Uhr im pippo.stage vorgestellt wird, ist ein spannendes Stück Bozner Musikgeschichte und soll auch außerhalb der Stadt- und Landesgrenzen auf die lebendige Underground-Kultur aufmerksam machen – sozusagen den Spirit von Jugend- und Musikkultur, Individualismus und Kreativität, von Neuem und Ungewohntem widerspiegeln und weitertragen.
Die Leserinnen und Leser von Franzmagazine dürfen sich schon vorzeitig auf "BZ under the ground – vol. 2" einstimmen. Ab dem 1. Dezember gibt es auf dieser Seite einen Underground-Adventskalender, der tagtäglich bis zum 24. Dezember, eine Band der CD vorstellt oder andere Überraschungen bereithält. franzmagazine.com freut sich gemeinsam mit papperla auf Weihnachten – und bringt ganz im Sinne des stillen Festes, laute Rockmusik aus Bozen!