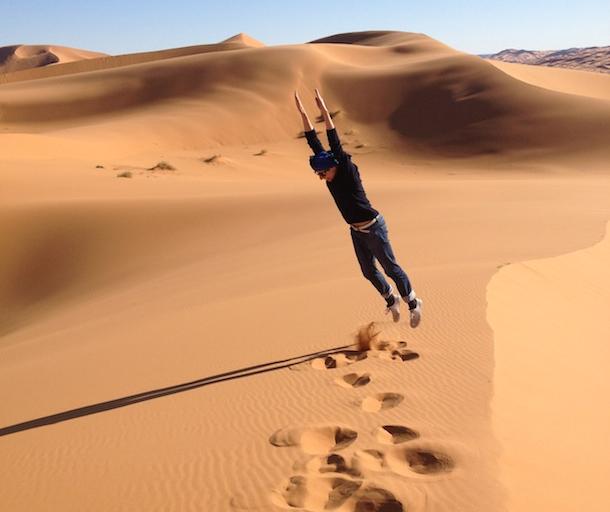 September 12, 2012
We are Panorama4: Barbara Gamper
2012: ASFF, Aesthetica Short Film Festival, York (UK); Susan's Camp curated by AM Hanson, Satellite Festival/Whitstable Biennale, Kent (UK); NES Artist Residency, one month artist residency, Skagaströnd, Iceland. 2011: START III, group show Galerie Prisma, Bolzano (ITA); CSM Degree Show, Central Saint Martins, London (UK). 2010: ES Contemporary Art Gallery, solo exhibition, Merano (ITA); Resolution! Festival for emerging Choreographers, THE PLACE, London (UK). 2009: OPA – On Performance Art Festival, BIOS and Art Athina, Athens (GR).
I AM NOT PANORAMA, I HAVE A PANORAMA!
Deine erste Erinnerung, was Kunst betrifft? Hm, kann mich nicht bewusst erinnern, wahrscheinlich die Gemälde von dramatischen Berglandschaften, welche bei uns zu Hause rumhingen…
Welche (Kunst)Veranstaltung hat dich am meisten beeindruckt und dein Leben verändert? Dorffeste und Raves haben sicherlich mein Leben verändert. Vor Kurzem hat mich Documenta13 sehr beeindruckt und bewegt.
Woher hast du deine Ideen? Je nach dem wo ich mich örtlich befinde und was mich umgibt. Grundsätzlich inspiriert mich die Einöde, das Sublime und Banale der Natur und Kultur, Technologie und der virtuelle Raum.
Kulturelle Freuden? Orte und deren Bewohner erkunden, das kann real oder virtuell sein.
Dein Lieblingskünstler? Wieso? Kürzlich auf d13 haben mich die Arbeiten von Tejal Shah, Janet Cardiff und Georges Bures Miller, Ryan Gander und Pierre Huyghes sehr ergriffen.
Was heißt es, Künstlerin zu sein? Ein besessener Freak zu sein?
Kunst ist? Bewegung.
Deine erste Ausstellung? Mit sieben habe ich selbstgemalte Bilder im Hof vor meinem Zuhause ausgestellt und sogar verkauft!! Und dann habe ich erstmals die Bühne entdeckt…
Schaust du Fernsehen? Falls ja, was? Nein.
Liest du? Was? Alles mögliche, online.
Welche Musik hörst du? Gute Musik. Vor allem Elektronische Musik.
Wenn dein Leben ein Film wäre, wer würde Regie führen? Kann mich nicht zwischen Drama und Komödie entscheiden… Zur Zeit finde ich Apichatpong Weerasethakul sehr spannend und erfrischend.
Was gefällt dir an Südtirol? Alte, urige Buschenschänke aufm Berg, Dorfkneipen und Almabtriebe.
Was gefällt dir an Südtirol nicht? Die Fassade, das 'Panorama'.
Was fehlt dir in Südtirol kulturell? Offenheit, Zusammenarbeit und Integration. (…a critical mass)
Was bedeutet es, Südtirolerin zu sein? Privilegiert zu sein und mit seiner Identität spielen zu können.
Welche Ausstellung oder welchen Künstler/Künstlerin möchtest du in Südtirol sehen? Mehr gekreuzigte Frösche…
Von hier aus ist die Welt… …hinter den Bergen.
Was macht dich glücklich? …im Moment die Vorfreude auf den Urlaub.
Was macht dich unglücklich? Tatort am Sonntag zu verpassen.