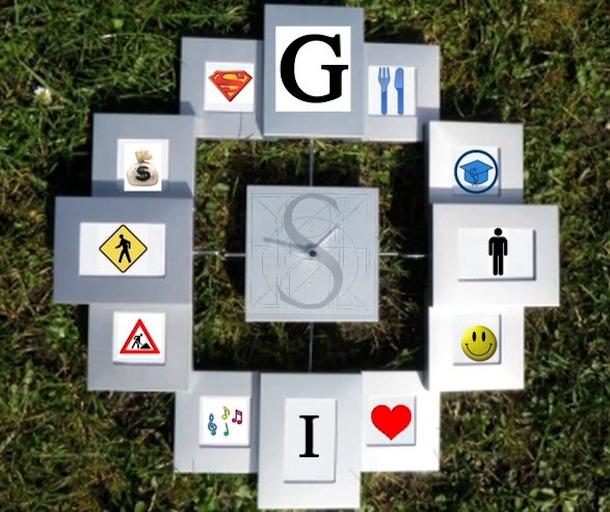 August 23, 2012
Willkommen im Hotel Amazonas, Sven Goyvaerts aka Sven G
Next in unserer Serie: Sven Goyvaerts aka Sven G aus Belgien:
Sven Goyvaerts aka Sven G, 1984, BE, is a documentary performance artist, living and working in Antwerp. Inspired by the work of performance artists such as Tehching Hsieh and NG, Sven Goyvaerts submits himself to a strict weekly planning and documents his everyday as Sven G, a fictional character alternating between 12 sub-characters, all revolving around his default, perhaps even non-existent, 'self' by the name of Sven Goyvaerts.
The 12 Sven G sub-characters complement each other, but they clash also. It's not customary to eat while playing music, for instance, or to stay clean when travelling. Superman always needs to choose between saving the world or his one true love. Research studies get in the way of work and most of the time you cannot joke when doing business. Finally, doing whatever Sven feels like, in the form of the G-character, is in opposition to the I-character, which is the one character questioning the fact whether he is really an individual at all.
The work character has taken control over the month of August. First, the Sven G work character performs DIG on August 1st, 2nd, 3rd and 4th from 10 am until 6 pm, an action specifically envisioned for the SINSTRUCT festival taking place at Gampenpass, not too far from Hotel Amazonas. The proposal there is to dig a hole in the soil during four days. Second, having arrived at Hotel Amazonas by the end of the month, the work character carries out another labour-intensive piece, tentatively titled TRASH – to produce a work using the trash thrown away by other Hotel residents over the course of their stay.
Hotel Amazonas ist eine temporäre einmonatige KünstlerInnen-Residenz, installiert auf dem Aspmayr-Hof in Wangen am Ritten in Südtirol. Der ehemalige Bauern- und Gasthof wird ab Montag, 6. für den gesamten August umfunktioniert und zum Unterschlupf für Kunstschaffende und -forschende – parallel zur Residenz werden wir sie und ihre Arbeit in den kommenden Wochen auf Franz vorstellen. Zum Residenz-Tagebuch geht's hier: hotelamazonas.tumblr.com.