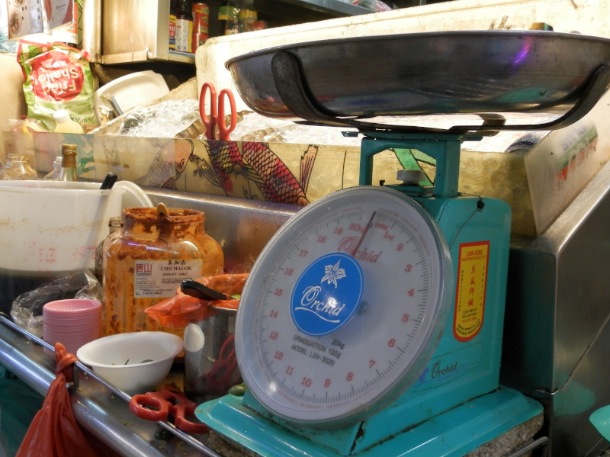 July 3, 2012
Vi sto scrivendo da Singapore #02: Hawker Center
Tra il fuso e la fame, subito dopo il nostro arrivo ci avventuriamo alla ricerca di cibo. Già ci avevano indicato dove andare, per cui rapidamente arriviamo al Newton Hawker Center. Ora: gli hawker center sono un insieme di bancarelle in cui vendono ogni sorta di cibo. Il tutto a prezzi stracciati.
Ci sediamo a un tavolo e da lì iniziamo a esplorare le bancarelle. Una volta individuato cosa vogliamo provare – chicken sticks da un parte, fried rice and shrimps and vegetables, dall'altra – diamo il numero del nostro tavolo e dopo poco arrivano a portarci da mangiare un signore e una signora anziana con una pettinatura cotonata e orecchini a forma di fulmine, un'allure oramai rallentata dall'età ma che a suo tempo deve aver fatto girare la testa a parecchi uomini. "I love your hair", le dico, ma lei non mi sente mentre commenta "Great choice, the shrimps are great".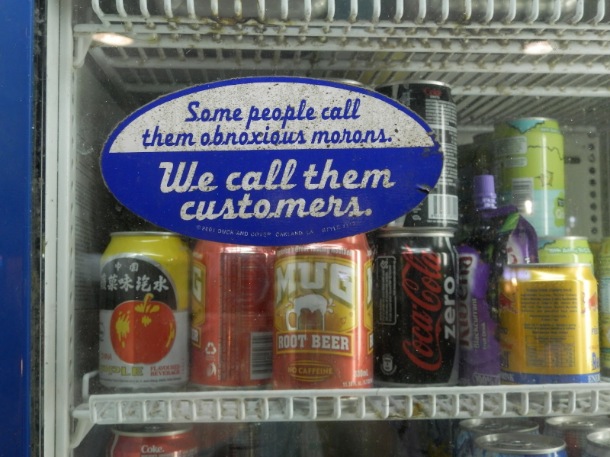 Una bibita tira l'altra, dopo la stanchezza del viaggio e l'umidità della notte di Singapore che i numerosi ventilatori sulle nostre teste non riescono a dissipare. E un po' di mango conclude la nostra cena.
Mi faccio poi una passeggiata sotto il porticato a cerchio, lungo tutte le bancarelle, dove, passata mezzanotte, c'è ancora gente che compra da mangiare e mangia seduta ai tavoli. Altri iniziano a rassettare, a lavare i piatti, a sistemare tutti i condimenti, a mangiare a loro volta. Tutti hanno un sorriso, oltre il tentativo di vendermi il loro cibo, e una battuta che non sempre capisco: devo ancora abituarmi un po' al Singlish, l'inglese parlato qui.
Verso l'una di notte ci spostiamo al supermercato aperto 24/24 e facciamo le scorte per il nostro soggiorno, prima di far ritorno nell'accogliente appartamento che sarà casa nostra per un po'. Andare a letto è ancora dura, sono i soliti scherzi del fuso, ma alla fine crolliamo un po' tutti e bonne nuit.