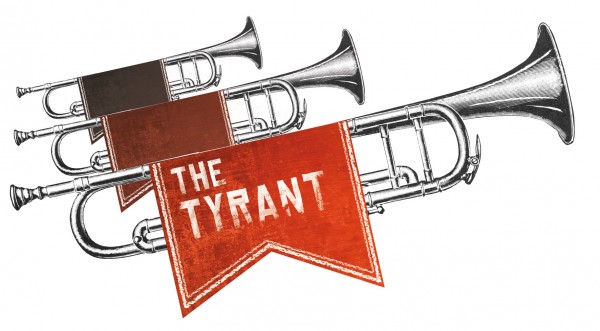 February 4, 2012
Opera Quiz: vinci i biglietti per The Tyrant
L'8, il 10 e l'11 febbraio 2012 andrà in scena al Teatro Comunale (Teatro Studio) l'opera The Tyrant, di Paul Dresher. Ispirata al racconto di Italo Calvino Il re in ascolto, The Tyrant è un'opera da camera il cui sviluppo narrativo ruota attorno alla claustrofobica esistenza di un tiranno che, autosegregatosi nel suo palazzo, teme di venir spodestato al punto da non abbandonare mai il suo trono: il suono è l'unico mezzo per percepire ciò che accade nel suo regno. Alla fine, dopo anni di assoluto controllo del proprio potere, il despota dà segni di stanchezza e viene travolto da dubbi e paure. The Tyrant offre dunque l'occasione per riflettere su uno dei temi cardine della vita sociale del nostro tempo: il tema del buon – o cattivo – governo.
Nel mettere in scena il racconto di Calvino, Paul Dresher e il librettista connazionale Jim Lewis hanno mantenuto l'originaria forma del monologo: il perno dell'opera è dunque un solo cantante (un tenore), attorno al quale – alle sue azioni e alla sua voce – agisce un gruppo di sei strumentisti, un flautista (flauto, ottavino e flauto alto), un clarinettista (clarinetto e clarinetto basso), un violinista, un violista, un pianista e un percussionista.
Nell'allestimento della Fondazione Teatro Comunale e Auditorium di Bolzano di The Tyrant il ruolo del protagonista è affidato aMichael Bennett, già apprezzato in una precedente produzione contemporanea bolzanina, Alex Brücke Langer. L'Accademia Neue Musik Bolzano sarà diretta dallo slovacco Peter Valentovic. Regia di Michael Hunt.
Puoi vincere con Franz 3 coppie di biglietti per la recita di venerdì 10 e 2 coppie per la recita di sabato 11. Basta rispondere inviando una mail a info@franzmagazine.com alla semplice domanda qui sotto. Buona visione con Franz e in bocca al lupo!
Lo scrittore italiano Italo Calvino, dal cui racconto  Il re in ascolto, è tratta l'opera The Tyrant, non è nato in Italia. Dove è nato:
1. Bolivia
2. Cuba
3. Argentina