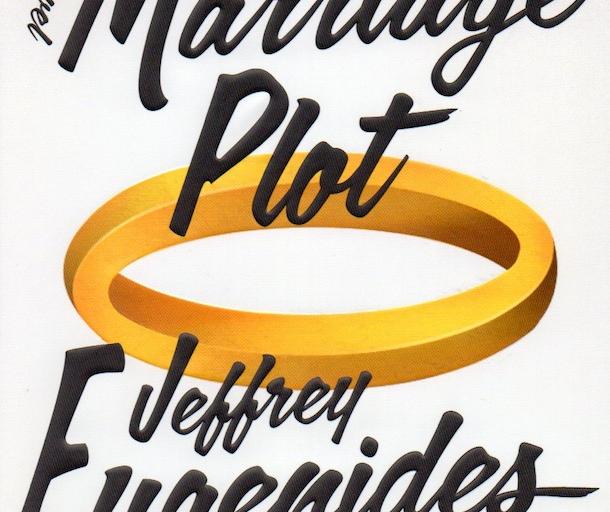 November 19, 2011
Grande Marriage Plot per Eugenides
E casualmente leggo un altro americano di origini greche: dopo Sedaris, Jeffrey Eugenides, già autore de Le vergini suicide e vincitore nel 2003 del Pulitzer con Middlesex.
È il 1982, tre giovani si stanno laureando alla Brown University, Providence, Rhode Island. Seppur di background molto diverso, le loro storie si intrecciano per un arco di tempo breve ma fondamentale della loro vita.
Madeleine, studentessa di letteratura inglese, brava ragazza del New Jersey che in quell'ambiente sembra trovarsi piuttosto a suo agio e sembra destinata a una felice sicurezza futura, si innamora, dopo qualche flirt di poco conto, di Leonard, difficile quanto affascinante ragazzo originario dell'Oregon, di una famiglia di genitori divorziati e allo sbando. Mitchell, il ragazzo di origine greca segretamente innamorato di Madeleine sin dal primo anno e attirato da questioni religiose, partirà al termine degli studi per un viaggio in India da cui tornerà profondamente cambiato.
Tutto, in quell'anno decisivo che li segue nelle loro vicende, determinerà la loro vita a breve, medio e lungo termine, così come spesso accade nelle vite di moltissime persone. Tutto ciò che sembra impossibile succede e tutto ciò che sembra possibile non succede, fino a che la vita avrà deciso, o almeno limitato, i destini di ciascuno, togliendo loro per sempre quella stupidity di cui parla Eugenides:
In Madeleine's face was a stupidity Mitchell had never seen before. It was the stupidity of all normal people. It was the stupidity of the fortunate and beautiful, of everybody who has what they wanted in life and so remained unremarkable.
In una prosa che racconta e intreccia, anticipa per poi recuperare e ripercorrere le vicende da uno, due, tre punti di vista diversi, ci si sente avvolti come in una coperta calda, morbida e terribilmente ruvida al tempo stesso. Bello davvero.
Jeffrey Eugenides, The Marriage Plot, MacMillan Audio, 2011.