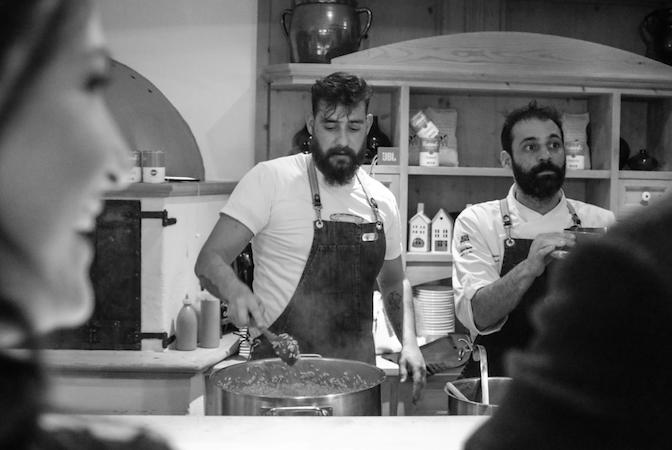 January 30, 2017
Care's pensa al futuro: innovazione ed ecosostenibilità in cucina
Si è conclusa da pochi giorni la seconda edizione di Care's, l'evento ideato da Norbert Niederkofler, chef stellato del Ristorante St. Hubertus (Hotel Rosa Alpina di San Cassiano) e Paolo Ferretti, titolare dell'agenzia di comunicazione hmc di Bolzano, con il contributo di Giancarlo Morelli, chef stellato e patròn del Pomiroeu a Seregno.
Dal 22 al 25 Gennaio in Alta Badia si sono riuniti 32 chef da 6 continenti, che oltre ad aver condiviso le cucine di Care's sono accomunati da una stessa missione: dare il proprio contributo per salvaguardare il pianeta, almeno partendo dalla scelta consapevole delle materie prime e da quello che decidiamo di mangiare ogni giorno.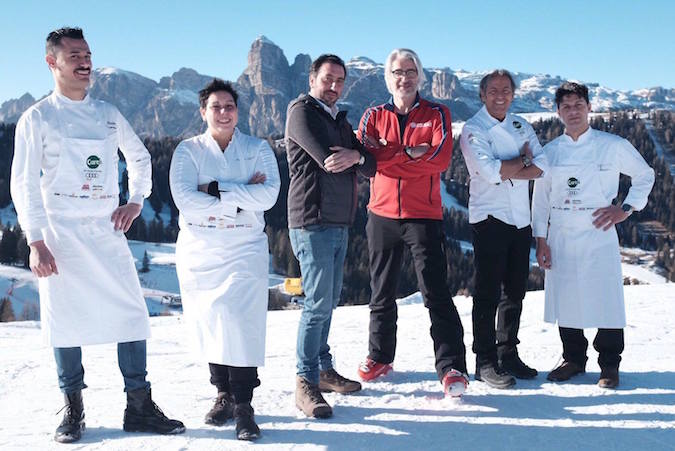 Il programma di Care's è stato curato nei minimi dettagli e ci ha offerto spunti di riflessione a 360° e vari momenti di confronto. Ovviamente ci hanno dignitosamente appagato il palato, grazie ai piatti preparati dagli chef (quasi 24/24) e dalle bottiglie che continuamente venivano stappate.
Villa Margon è stata la primissima e graditissima meta. Una villa del '500 di proprietà di Ferrari Trento che ancora viene considerata una delle più belle residenze nobiliari dell'arco alpino. Immersa nella neve e circondata dai vigneti di Chardonnay ci ha conquistato con i suoi affreschi dedicati alla viticoltura e le sue bellissime sale.
Alla "Ciasa dla Cultura" a La Villa si sono tenuti i "Care's Talk" con la partecipazione di numerosi relatori. Il focus del primo talk? Come creare una coscienza collettiva per ridurre i consumi del nostro pianeta. Norbert Niederkofler ha sottolineato che "non basta più pensare solo al km 0".
Anche il km 0 produce scarti e bisogna ridurli al minimo o riuscire a trovare loro un nuovo uso.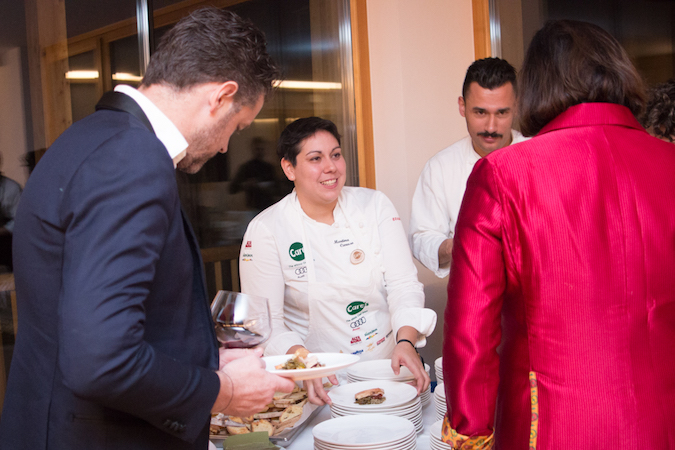 Lisa Casali (scienziata ambientale, blogger e scrittrice) ha mostrato e analizzato dati e grafici sulla quantità elevata di cibo che scartiamo ogni giorno senza pensare a come riutilizzarla in cucina. Spesso le parti che gettiamo di frutta e verdura sono le più ricche in vitamine, fibre e soprattutto sono edibili al 100%.
Gli sponsor di Care's hanno permesso ai partecipanti di assistere ad alcune masterclass al Ciastel Colz con la partecipazione di chef come Cristina Bowermann, Ana Ros, i fratelli Costardi, Norbert Niederkofler e Giancarlo Morelli.
Partecipanti e chef si sono ritrovati insieme in cucina, senza più nessuna barriera che li dividesse e con la possibilità di dialogo diretto. Gli chef in poche mosse hanno presentato oltre ad una media di 4 piatti anche la loro filosofia e la loro etica in cucina.
Sono rimasto affascinato dalla sfida colta dai Fratelli Costardi per la loro masterclass.
"Risottari per tradizione e fede" si sono divertiti con la pasta di Monograno Felicetti riproponendola in 4 versioni differenti e nessuna di queste era un primo piatto. (Con la pasta hanno pure fatto la sfo.glia.tel.la, una versione rivisitata del classico campano).
In quest'occasione è stato anche presentato un libro di cucina (che a noi food blogger piace tanto) tutto dedicato alla pasta. Pasta Revolution di Eleonora Cozzella, una ricerca sulla storia e l'evoluzione della pasta ma anche una raccolta di ricette dei migliori chef Italiani.
Care's ha visto il grande ritorno di Martina Caruso, vincitrice della borsa di studio Young Ethical Chef della precedente edizione che l'ha portata a vivere un'esperienza di formazione in Perù.
Sorridente, solare, appassionata e talentuosa (e la mia preferita di quest'edizione di Care's) ha portato i sapori della sua isola in Alta Badia.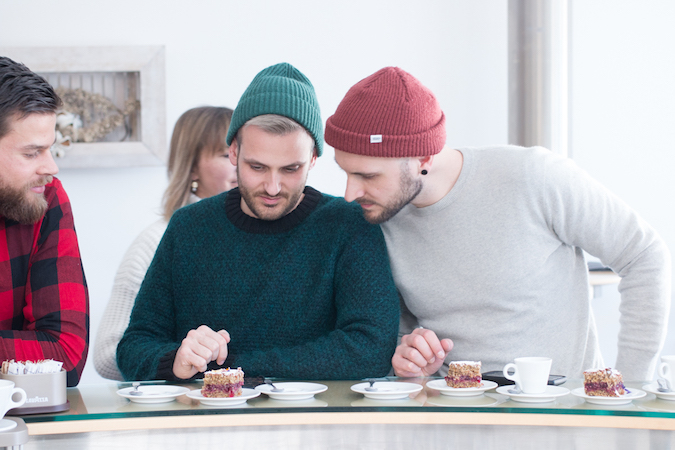 Chef, blogger, giornalisti e ospiti: preparate il costume e la crema solare perché Care's quest'estate si trasferirà proprio a casa di Martina a Salina!
Grazie anche alla partecipazione di blogger come Elena Braghieri, Anna Marconi (Taste of Runway), Stefano Paleari e Riccardo Casiraghi (GNAMBOX), Roberta Castrichella (RobySushi), Alice Agnelli (A Gipsy in the Kitchen) e il sottoscritto sono stati condivisi più di 500 post e stories su Instagram. È mancata giusto qualche diretta, se solo Instagram non le avesse introdotte proprio mentre eravamo alla fine di Care's e in alta montagna senza segnale.
Foto: Care's