August 3, 2016
Il paese nero. Due giorni di World Breakers
Ho seguito a Centrale Fies l'apertura di World Breakers, 36-esima edizione di Drodesera, festival dedicato alle arti performative.
Centrale Fies è un centro d'arte contemporanea che lavora in una centrale idroelettrica abbandonata fino al 2000. La centrale è costruita su un sistema di frane ininterrotte dalla glaciazione all'età storica. Lo scenario è semplice e violento: di fronte all'edificio una montagna spaccata e appena dietro le rocce precipitate.
La centrale assume nelle sue produzioni l'incertezza di questa posizione e altri caratteri, che ho già descritto, che le derivano dall'occupare un edificio recuperato: "L'abbandono di un edificio invita la natura a partecipare al processo di rovina, stabilisce un nuovo accordo tra le case e le piante mantenuto anche dopo il recupero, accordando un nuovo potere ad alberi e animali e definendo un nuovo carattere per chi torna ad abitare le strutture. Persone che mordono, che hanno una confidenza nuova col bosco e le rocce, che provano nuovi istinti da predatore."
Dalla posizione di margine rispetto ai centri della produzione culturale deriva una alleanza psicologica con quella parte del paese non urbana, non semplificata, portata alla costruzione di contenuti complessi. Centrale Fies riceve sensazioni dirette da questo paese arcaico.
Sono stato accolto dalla rappresentazione di Andreco sulle Marocche, il biotopo generato dalla frana, che ha mostrato una comunità silvana, vestita di nero, impreparata all'incontro con altre comunità e aggressiva.
Gli indigeni e i visitatori si sono guardati attraverso gli alberi secondo una scenografia reciproca appresa anche dai baratti di Eugenio Barba nel sud Italia negli anni '60, ma con la tensione dello sbarco di Colombo spiato dagli indigeni. Una comunità in confidenza con la natura e un'altra goffa di spettatori.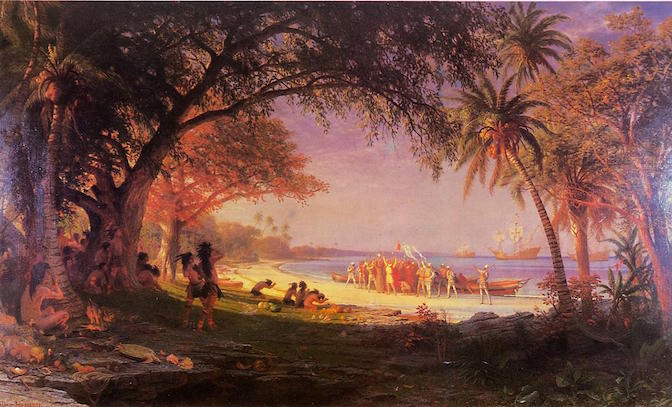 World Breakers aveva aperto il giorno precedente con Luigi Presicce che usa l'iconografia quattrocentesca dei santorali per convertire eventi attuali in esperienze dal significato ambiguo.
Una traduzione che sento in sintonia con il passaggio de La ricotta in cui il regista usa il viso di Orson Welles e la voce di Giorgio Bassani per dire: '…Io sono una forza del passato… è una poesia, nella prima parte il poeta ha descritto certi ruderi antichi di cui nessuno più capisce stile e storia e certe orrende costruzioni moderne che invece tutti capiscono. Poi attacca appunto così: 
Io sono una forza del Passato. 
Solo nella tradizione è il mio amore. 
Vengo dai ruderi, dalle chiese, 
dalle pale d'altare, dai borghi 
abbandonati sugli Appennini o le Prealpi, 
dove sono vissuti i fratelli.'
Ascoltare il paese nero non ferma Fies in un omaggio al primitivo. Fies genera nuove tradizioni assieme ai codici per sbloccare i livelli successivi della sua ricerca e accanto ai toni medievali Mara Cassiani officiava una nuova spiritualità del benessere, dell'idratazione e di altri comportamenti appena emersi nei mesi precedenti.
Tutti gli autori del primo fine settimana, Mohamed El Khatib come Rabih Mroué hanno definito una particolare direzione di rottura degli standard narrativi, di corruzione di prove e documenti, fino a raccontare il declino della esattezza delle unità di misura correnti nel lavoro di Giacomo Raffaelli.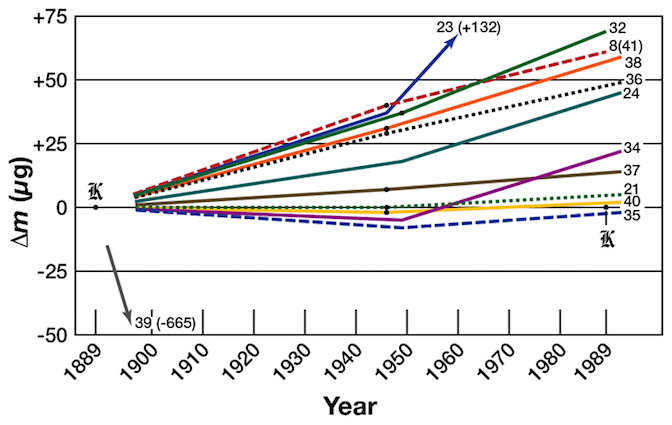 World Breakers ha prodotto la prima italiana de La mélancolie des Dragons di Philippe Quesne. Un guasto alla loro Citroen Ax, blocca una band metal sulla cinquantina in una radura. Isabelle, una signora paziente venuta fuori dalla linea degli alberi con una tee shirt dei Metallica, viene a prendersi cura dei sogni ad occhi aperti della band.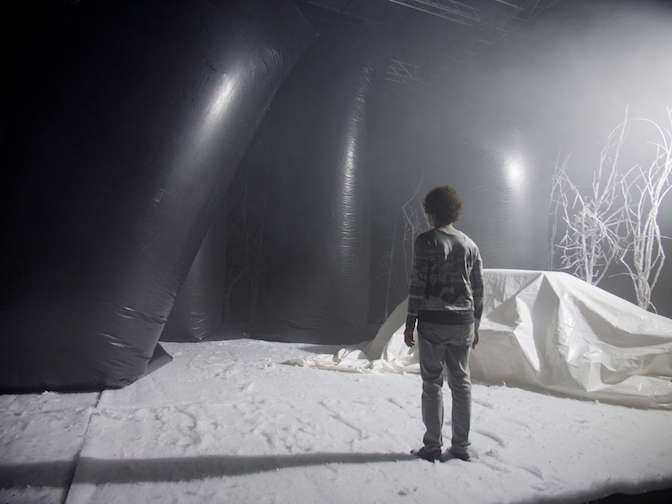 La band progetta un parco di attrazioni e ne sottopone i particolari ad Isabelle in cerca di approvazione, costruendo un dialogo innocente fino ad un momento di stupore in cui i Dragoni mostreranno una confidenza col carattere oscuro del bosco attorno. Uno dei primi lavori di Francesco Jodice, la serie Natura, lavorava sul carattere di alcuni confini passati i quali la violenza e gli enigmi diventavano una possibilità. Natura era introdotta da una barzelletta: una bambina ed un maniaco entrano nel bosco. Quando questo si fa più scuro la bambina dice al maniaco: 'Che paura!' e il maniaco: 'Eh, pensa a me che devo tornare da solo.'
Immagini: (1) Ro.Go.Pa.G, 1963, La ricotta, fotografia di Tonino Delli Colli. (2) The Landing of Columbus – Albert Bierstadt. (3) Variazione nella massa dei campioni nazionali di chilogrammo, unica unità di misura definita in relazione a un manufatto e non da una proprietà fisica. (4) Philippe Quesne, Vivarium Studio, La mélancolie des Dragons, foto di Alessandro Sala.