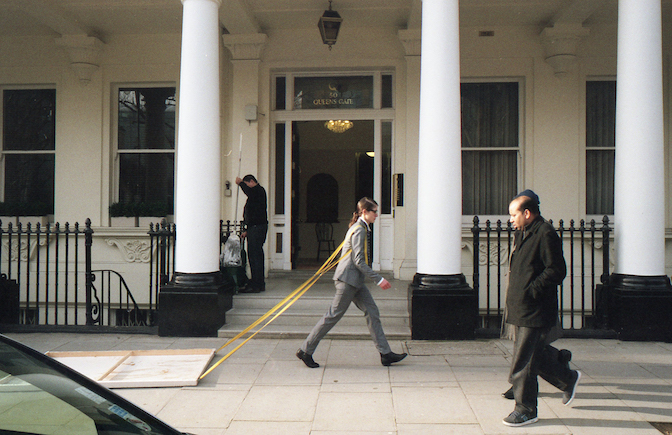 July 19, 2016
Julia Frank. Lo spazio dell'esperienza e l'esperienza dello spazio
Nata a Silandro nel 1988, Julia Frank è sempre stata in continuo movimento. Dopo essersi trasferita non ancora maggiorenne a Carrara per frequentare l'Accademia di Belle Arti, intervallata da un Erasmus alla Facultad Alonso Cano di Granada dove il suo interesse per il contemporaneo ha finalmente potuto esprimersi, ha coltivato la sua passione per la scultura perfezionandosi al Royal College of Art di Londra dove ha da poco completato un Master. Dopo alcuni anni trascorsi alla ricerca di "Doppelgänger" di note personalità artistiche altoatesine tra le strade della grande mela, Julia ha fondato nel 2011 insieme ad un collettivo della Val Venosta, GAP, spazio espositivo per residenze d'artista con sede a Glorenza. Attualmente abita e lavora a Londra, ma ancora per poco dato che i paesaggi del Sud America e dell'Oriente già la chiamano…
Con le sue opere Julia pone degli interrogativi rispetto al valore e alla funzione dello spazio. Guidata da un interesse per i costrutti antropologici e politici alla base della stratificazione sociale contemporanea, attraverso i suoi interventi Julia risponde ad avvenimenti reali e concreti, la cui eco risuona perentoria nei luoghi in cui opera.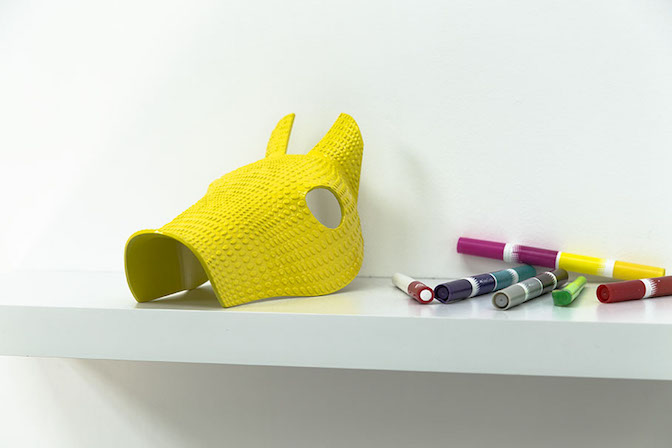 Julia Frank, To Toy (The Body Is Our General Medium For Having A World), 2015 (c) Julia Frank
D+I+L ad esempio, progetto realizzato per la mostra « Modes of Democracy » tenutasi presso il Forte di Fortezza all'inizio di quest'anno, riconfigurava le problematiche identitarie e linguistiche altoatesine dando voce ai rappresentanti delle tre culture presenti sul territorio: ladina, tedesca e italiana. Le questioni geopolitiche verbalizzate dalle testimonianze dei tre assessori alla cultura, sovrapposte in modo da rendere manifeste le reciproche incomprensioni, risolvono la grammatica visiva dell'artista in un discorso di immediata comprensione. 
Le installazioni di Julia invitano l'osservatore ad esperire lo spazio da lei (ri)creato in modo da percepirsi come presenza fisica all'interno di un contesto vero(simile) piuttosto che immaginandosi come spettatore esterno in visita presso un alieno cubo bianco. La realtà è ciò che lega Julia all'arte, la volontà di comprendere i processi invisibili alla base del quotidiano. Il suo linguaggio è concettuale senza mai trascendere nell'incomprensibile poiché è il dialogo con il singolo individuo ciò che Julia cerca.
Tra le mostre personali e collettive alle quali Julia ha preso parte ricordiamo "Measure, Number and Weight" (2015) curata dalla direttrice della Galleria Kunstbrücke di Innsbruck Silvia Höller, "Pause Patina"(2015) tenutasi presso il Camden Arts Centre di Londra e "From and To" (2014), un progetto nato dalla collaborazione del Ministero degli Affari Esteri con l'Ambasciata francese in Italia e l'Institut Français.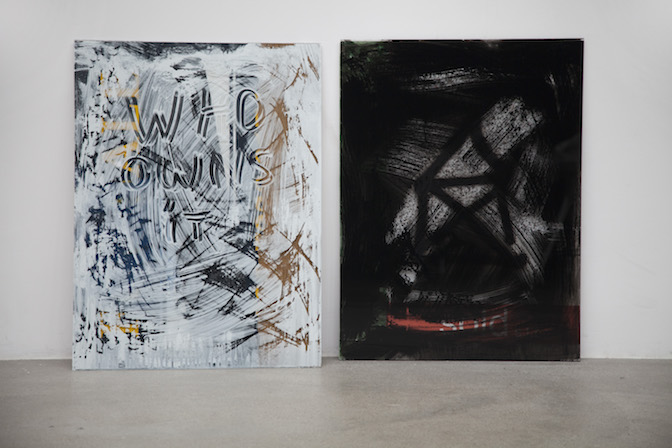 Julia Frank, WWhhoo oowwnnss iitt, 2015 (c) Julia Frank
Lo scorso mese di maggio Julia è stata nominata tra le finaliste del Premio Museion, istituito per la prima volta quest'anno per la valorizzazione di giovani artisti attivi in Italia, Svizzera o Austria che abbiano saputo intraprendere un percorso di ricerca autonomo e di rilevanza artistica anche internazionale. Le istituzioni altoatesine di ar/ge kunst, Kunst Merano Arte e lo stesso Museion hanno proposto congiuntamente il nome di Julia mentre Verena Dengler, Sonia Kacem e Invernomuto sono stati selezionati da una giuria formata da Beatrix Ruf (direttrice dello Stedelijk Museum di Amsterdam), Giovanni Carmine (Direttore del Kunsthalle Sankt Gallen), Karola Kraus (Direttrice del Mumok Museum Moderner Kunst Stiftung Ludwig di Vienna) e Diana Baldon (direttrice dell'istituzione svedese Malmö Konsthall). 
I finalisti presenteranno le loro opere in una mostra che inaugurerà presso Museion il 25 novembre 2016 e si concluderà a gennaio del prossimo anno con la nomina del vincitore/rice. L'opera selezionata entrerà a far parte della Collezione di Museion e riceverà un premio di 10.000 euro mentre al secondo classificato andrà un premio di 5.000 euro. 
Immagine in alto: JuliaFrank, Body Surface Area, London, 2014 (c) Nils-Erik Fransson