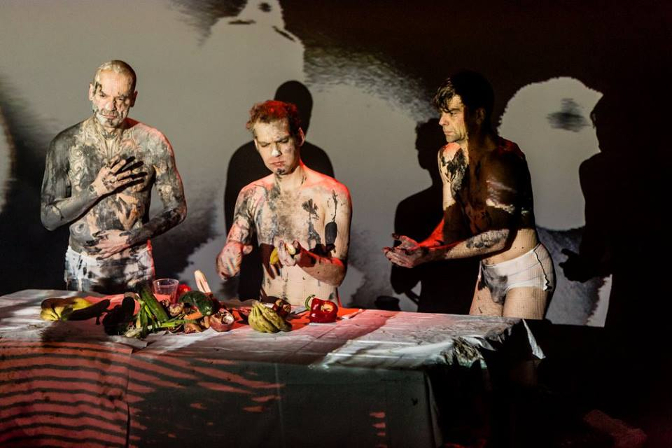 June 1, 2016
Fuckhead at Heart of Noise 2016: silenzio assordante, oscurità che abbaglia
I Fuckhead calcano con irruenza il palcoscenico dal 1988, attraverso generi, rumori, immagini e sensazioni epidermiche che comunicano e solleticano il pensiero. Il 3 giugno, i Fuckhead saranno ad Innsbruck, all'Heart of Noise...
A Didi Bruckmayr, voce e "creatore di visioni" dei Fuckhead, abbiamo chiesto del loro lavoro, di libertà e regole dell'espressione…
Lo spettacolo che i Fuckhead presenteranno ad Heart of Noise si intitola"The Heart of Darkness pt.3 / Das Grauen". Cosa rappresentano le tenebre? Cosa si nasconde nell'oscurità?
Nelle tenebre c'è il nulla, nihil. Esse rappresentano l'assenza della ragione, l'imprevedibile.
Le tenebre sono il luogo in cui è irrelevante che tu ci sia, che le cose accadano o meno. Una paradossale camera in cui echeggia il non senso, il paradosso: lì, il silenzio è assordante e l'oscurità abbaglia.
Nell'oscurità prendono vita immagini grandiose, ma di poco significato, che sono come tele per le proiezioni della mente. Noi non siamo null'altro che noi stessi. La natura non distrugge gli uomini, ma neppure offre loro rifugio. Essa è solo oscenamente presente e imprevedibile.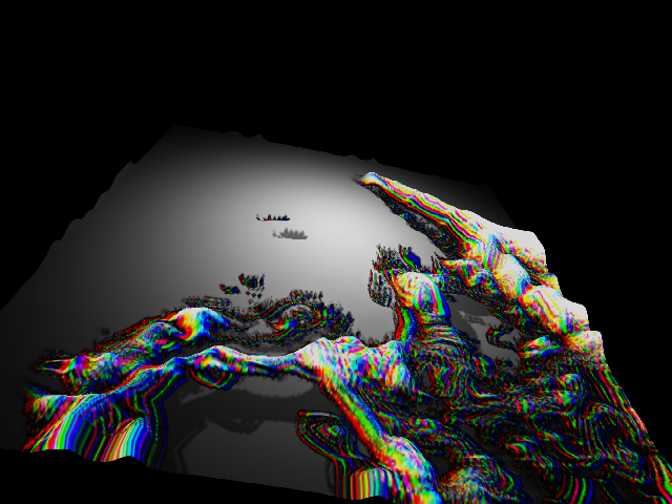 Durante le vostre performance "lottate" coperti di colla, piume, fiori, sangue e vernice. I vostri corpi assomigliano, allo stesso tempo, a quelli di cadaveri e neonati. Come entrano nelle vostre esibizioni i concetti di vita e di morte?
Consideriamo i nostri corpi come strumenti gioiosi e sensuali da portare in scena nelle nostre realizzazioni. Attraverso ripetizione e disastri, cerchiamo di raggiungere un qualche modesto livello di innovazione.
La dicotomia vita/morte, in realtà, non è così rilevante nel nostro lavoro. Personalmente, sono più interessato a fenomeni quali quelli religiosi e di fede che si trovano nel mondo. Mi attirano la religiosità, la resurrezione, gli spiriti sacri, come anche i fantasmi. Un fenomeno moderno  che mi interessa è quello degli "zombie", i morti viventi che sono destinati a tornare fino a quando non sono sepolti anche da un punto di vista simbolico. Cosa succederebbe se tu non fossi parte di questo sistema simbolico? Nessun passaporto, nessuna tessera elettorale, nessun indirizzo nè previdenza sociale. Ci sei, ma ma in senso formale e simbolico non esisti.  
Lavoriamo molto con gli archetipi. Dobbiamo ripetere, ricreare immagini, figure, storie, ancora e ancora, finchè non possiamo seppellirli in maniera adeguata e dimenticarli.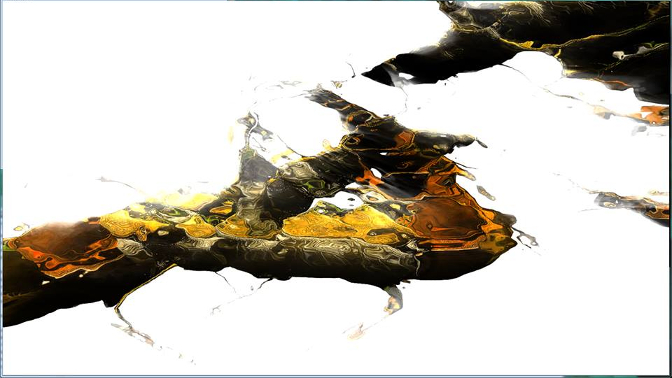 Credete che riuscireste a trasmettere al pubblico le storie e i messaggi contenuti nel vostro lavoro anche se foste elegantemente vestiti a suonare sul palcoscenico del Burgtheater di Vienna?
Certamente! Questa cosa ci è anche già stata consigliata. A proposito, ho lavorato come attore al Burgtheater e nell'Akademietheater: noioso, ma ben pagato. Ah! Ah!
La gente di teatro comprende le nostre semplici storie, ma deve affrontare l'assenza di un testo recitato. Evitiamo la parola oppure la usiamo in brevi e particolari momenti, spesso distorcendole e frammentandole. I linguaggio sono come case per mondi e noi abbiamo una semplice formula: nessuna parola, nessun mondo. Preferiamo immergere il pubblico nell'atmosfera creata dalle luci stroboscopiche, dalle immagini 3d in tempo reale e dal suono.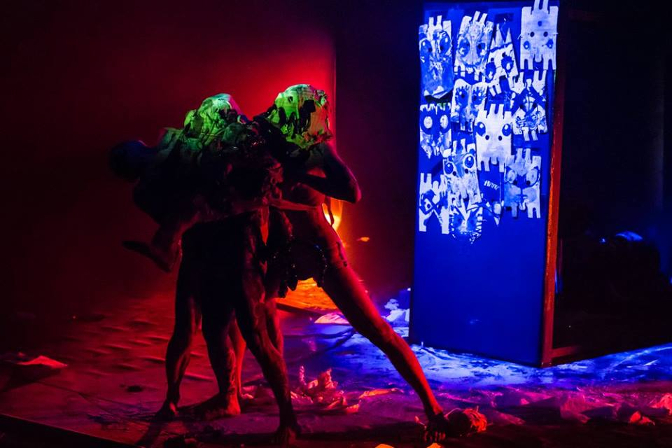 Siete selvaggiamente sul palco dal 1988: a cosa attribuite questa longevità? Che rapporto intrattenete con le regole?
Non abbiamo fondamentalmente regole artistiche. Siamo interessati alle persone, agli eventi, ai libri, ai film ai giochi e ai suoni, che sono per noi fonte di ispirazione.
Naturalmente, tutto ciò è stato fatto prima non ci interessa, fino a quando non diventa interessante per noi e per il pubblico ed è in grado di portarci in quei in quelle zone pericolose in cui perdiamo il controllo della situazione. Là, dove il tempo, lo spazio , i riferimenti perdono valore. Sul palco non pensiamo, agiamo improvvisando, con spontaneità. Fuori dal palco, sogniamo spesso immagini e storie che vogliamo portare in scena. Ma attenzione, nei sogni incontriamo quella conoscenza che solitamente ci è nascosta…
Quanto alle regole, ne seguiamo una sola: nessuno deve farsi male, nè accidentalmente nè intenzionalmente. Siamo degli stupidi; comprendiamo il contesto, i principi, le regole, l'ideologia della società occidentale e il suo sistema economico, ma nutriamo un sacco di dubbi e giudizi negativi.
I pazzi capiscono e affermano, gli idioti non capiscono. Oh! Oh! Oh!
Foto: Fuckhead