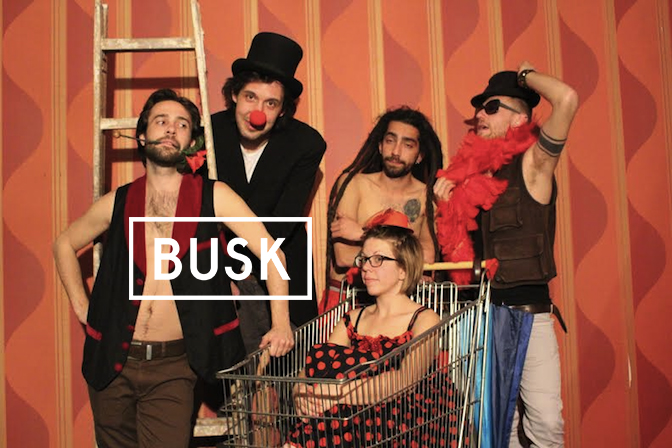 April 15, 2016
BUSK 2016: I Paletta
BUSK Singer-Songwriter Festival is back in Bolzano Bozen: on May 20th and 21st 2016 once again we're bringing buskers and their music out to the streets of the city. VOTE this profile and YOUR FAVOURITE MUSICIANS by clicking the facebook like button at the end of the article (the result will be added to a selection made by an expert group). Spread music!
Nome Band 
I Paletta
Genere 
Misto Swing, reggae, cantautorame
Luogo di provenienza 
Bolzano
Età 
28/30 anni
Primo contatto con la musica? 
La pancia della mamma.
Cosa ti piace del suonare per strada? 
La gente che si ferma. 
L'artista e il concerto che ti ha colpito di più e perché? 
Un concerto di due maestri di canto indiano che in una loggia ferrarese hanno donato luce inondando il luogo di pace e armonia.
Cosa ne pansa la tua famiglia della scelta di fare musica? 
Maledizioni e rassegnazione.
Concerto dei sogni, concerto impossibile? 
Vedere Miles Davis che suona con Fabrizio De Andrè un'opera di Monteverdi.
Aneddoti: la migliore o peggiore esperienza della tua carriera musicale? 
La migliore in strada a Leon, Spagna, gente ferma a guardare, arriva la polizia e tutti la accolgono con i fischi. La peggiore a Padova concerto stoner, il pubblico era il gruppo successivo. 
Contatti facebook, souncloud e altro siamo al momento sprovvisti. 
For more information, the guidelines and the call click here.
Foto: I Paletta