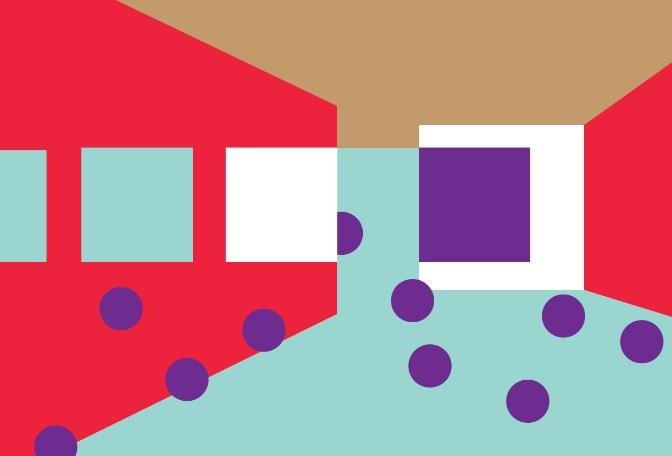 March 7, 2016
GUIDED. Josef goes Arredo 2016: the line-up of the tours
Josef Travel Book (per IT cliccate qui) ist das neue Reisebuch, herausgegeben von franzLAB, das Südtirol mit den Augen und über die Empfehlungen von Insidern entdeckt. Der gedruckte Reiseführer (in der ersten Ausgabe geht's um Bozen) ist der erste Schritt in einem Prozess des Erforschens und Experimentierens im spannenden Feld der Tourismuskommunikation. Denn Josef ist nicht nur ein Buch, sondern ein Projekt, das Orte neu interpretieren und erzählen möchte, traditionelle Kommunikationsinstrumente des Tourismus umdenkt und in die Gegenwart holt, damit ein Austausch mit der heutigen, auch virtuellen Welt, den Menschen und deren kulturellem Umfeld möglich ist. 
Während der Arredo 2016 [11.-12.-13.-19.-20. März] lancieren franz und Josef deshalb erstmals GUIDED: Während der Messetage wird Josef den Besucherinnen und Besuchern die Möglichkeit bieten, sich abseits von den üblichen Messepfaden mit den Arredo-Themen (Wohnwelten, Wohnkonzepte, Stadtraum, öffentliche Räume usw.) auseinanderzusetzen. Das Konzept des Reiseführers – als Buch, Besuch oder räumliche bzw. zeitliche Erfahrung – wandelt sich und mutiert zu einem neuen Format des "Geleitens und Aufzeigens" von Dingen abseits der üblichen Pfade.
Vom Messestand von Josef aus starten insgesamt 16 Führungen und schlängeln sich durch die Messe, vorbei an den Ausstellern und Ständen der Arredo. Die Rundgänge führen KünstlerInnen, DenkerInnen, Kreative und Kulturschaffende und erzählen unterwegs durch die Messe Spannendes und Interessantes zu ihrem jeweils gewählten Thema.
Wer sind nun diese 16 Spezialmenschen, die in 16 außergewöhnlichen Rundgängen eine Arredo von einer anderen Seite her aufrollen werden? Voilà, das sind sie!
SAMSTAG 12.3 SABATO
10.30 Angelo Soldani
12.30 Luca Melchionna – lmelk
16.00 Oscar Diodoro – Out of Sight
17.00 Enrico Bassi – Open Dot 
SONNTAG 13.3 DOMENICA
11.00 Kunigunde Weissenegger – franzmagazine + Josef
12.30 Yayoi Nakanishi – Wazars
15.00 Giulia Mirandola – Giulia Mirandola Progettazione
16.30 Luca Guadagnini/Tiberio Sorvillo – Room Numbers 
SAMSTAG 19.3 SABATO
11.00 Francesco Bombardi – space designer
12.00 Matteo Zamboni – Lino's & co
15.00 Teresa Pedretti – Campomarzio + Impulsi Vivi
16.30 Ruediger Witcher – Macello Butch-ennial 
SONNTAG 20.3 DOMENICA
10.30 Simone Simonelli/Giulia Cavazzani – Associatomisto
12.30 Gabriele Pardi – Gum Design
15.00 Matteo Vegetti/Sarah Trevisiol – Silent Storm 
16.30 Anna Quinz – The Wedding Enterprise
* Änderungen vorbehalten, aktuelle Updates gibt's auf Facebook!
Reserviert eure Teilnahme mit einem Mail an hello@joseftravelbook.com.

Diese "ReiseleiterInnen" schlängeln sich gemeinsam mit ihrer "Reisegruppe" durch das Messegelände, peilen (maximal fünf pro Rundgang) nach eigenem Befinden interessante Punkte an und bringen den TeilnehmerInnen ihre ganz persönliche Sichtweise auf Messe und Aussteller näher. Durch persönliche Eindrücke, Anekdoten, Einblicke über den Tellerrand hinaus und unerwartete Reflexionen wird das etwas veraltete Konzept der Führung neu interpretiert und erhält ein neues Gewand. Für das Publikum ist es eine einmalige Gelegenheit, um in das Messegelände so einzutauchen und die Arredo so zu sehen wie nie zuvor. 
Die Führungen können im Voraus [hello@joseftravelbook.com] oder direkt auf der Messe gebucht werden. Nach dem Rundgang gibt es die Möglichkeit, am Stand von franz und Josef zu verweilen, mit den RundgangsleiterInnen zu quatschen, die besprochenen Themen zu vertiefen oder eigene Ideen zu deponieren. Spuren und Indizien der während des Rundgangs besuchten Etappen und RundgangsleiterInnen werden gesammelt und ausgestellt. Der Messestand "in progress": Jeden Tag und nach jeder Führung fügen sich Stück für Stück Dekoration und Ausstattung zum Messestand von Josef hinzu – werden schließlich zu einer Art "Ich war auch da"-Signal, zu einer Neuzeichnung der Messe, einer Sammlung  zeitgenössischer, spannender Visionen aus den vielen Bereichen der Messe Arredo: Design, Produktion, Einrichten, Wohnen, Leben.