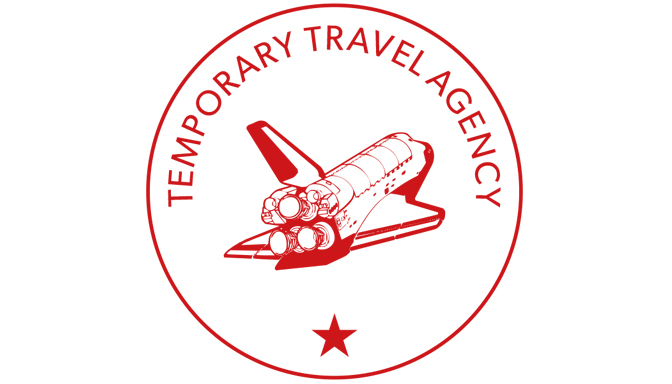 November 5, 2013
franz goes to The Others: franzmagazine Temporary Travel Agency
Noi di franzmagazine siamo stati invitati a partecipare con uno stand alla fiera d'arte indipendente The Others, a Torino dall'8 al 10 novembre. Visto che non abbiamo riviste da mostrare, abbiamo deciso di portare in terra sabauda la franzmagazine Temporary Travel Agency, per raccontare il nostro Alto Adige-Trentino-Tirolo.
Siamo in partenza per Torino. E vi portiamo con noi. Qualche settimana fa uno dei curatori della fiera d'arte contemporanea The Others – conosciuto anni fa a Bolzano – si è ricordato di franz e ci ha invitato ad avere uno stand tutto nostro (o meglio una cella, visto che la fiera si svolge in un ex carcere) nella sezione editoria. Ovviamente, felicissimi dell'invito, abbiamo iniziato a pensare cosa fare, cosa portare, visto che essendo noi un magazine online, non abbiamo un bel niente da esporre, sfogliare, mostrare. 
Ed ecco che piano piano l'idea ha preso forma.
Siamo in partenza per Torino e ci portiamo la franzmagazine Temporary Travel Agency. 
Come già dice il nome, per 3 giorni la nostra cella diventerà un'agenzia viaggi temporanea, dove noi di franz proporremo – come un tour operator che si rispetti – una serie di pacchetti vacanza, viaggi e percorsi in Alto Adige Trentino e Tirolo. Ma mica viaggi all'insegna di monti, natura, canederli e sci alpino. Tutto questo va benissimo, solo che quel che proporremo noi, quello che rappresenta il nostro stile e quello che facciamo quotidianamente sulle pagine virtuali del nostro magazine, sarà un punto di vista altro del territorio. Insomma, porteremo con noi Alto Adige, Trentino e Tirolo more than apples and cows. Ecco perché vi porteremo con noi. Perché tutti quelli che hanno riempito e riempiranno il nostro magazine con le loro storie, esperienze, progetti innovativi, contemporanei, inclusivi, multilingui, creativi e visionari, saranno in fiera a Torino nella nostra agenzia.
Dal design alla moda, dall'arte alla performing art, dalla musica ai negozi più carini, tutto quel che è come piace a noi ce lo portiamo, per offrire un cambio di prospettiva che mette a fuoco aspetti nuovi e spesso nascosti, che rendono però Alto Adige Trentino e Tirolo terre ancor più intriganti, anche per il viaggiatore più attento ed esigente. Perché si sa, tutti prima o poi passano di qua, per la settimana bianca, per fare wellness, per un tour in bici, per i mercatini di Natale. Ma pochi conoscono il "sottobosco" del territorio, i luoghi e gli spazi del contemporaneo e dell'innovazione. Quelli che piacciono a noi e che raccontiamo ogni giorno.
E così, il pubblico internazionale della fiera, potrà comporre una propria mini guida "more than apples and cows" da utilizzare la prossima volta che passerà di qua. 
Noi intanto partiamo per Torino, venite a trovarci nella franzmagazine Temporary Travel Agency, chissà che anche voi, pur se siete di qua, non troviate un pacchetto week end che non vi aspettavate!